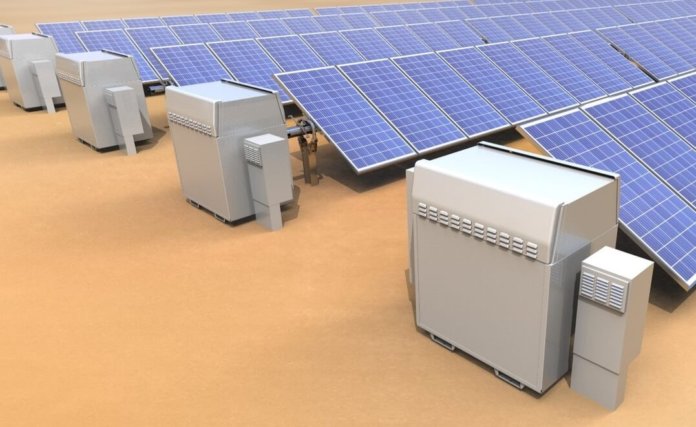 Iowa-based Ideal Energy is designing and building a 1.1 MW project at the Maharishi University of Management (MUM) in Fairfield, Iowa, using the NEXTracker NX Flow integrated solar-plus-storage system.
The project, built on five acres of university land, will produce enough energy to cover nearly one-third of the school's annual electricity usage. In addition to those savings, the 1 MWh battery storage system will reduce the demand charge portion of MUM's utility bill by around one-third, says Ideal Energy.
The NX Flow energy storage system integrates battery, solar tracker, inverter and software technologies to improve return on investment for owners of solar plants. At the core of the system is an advanced vanadium flow battery, which is DC-coupled with the photovoltaic array. With NX Flow, the battery charges directly off the array, enabling the battery to store "clipped" energy up to its capacity limit. Energy that has been lost to clipping can be used to generate additional kilowatt-hours of revenue, explains NEXTracker.
Ideal Energy will also be installing NEXTracker's smart solar tracker, NX Horizon, for decentralized active tracking. Each row of solar panels has its own motor and sensors and integrates with smart control software to independently find the best angle for maximum electricity production.
"NX Flow's solar-plus-storage solution for Maharishi University of Management will make it a benchmark for advanced energy in Iowa," comments Alex Au, chief technology officer of NEXTracker. "NEXTracker looks forward to pairing more storage solutions with the leading solar plant installation expertise of Ideal Energy and partnering with utilities for win-win solutions. Together, we can help drive the fast growth trajectory of the Midwestern market for advanced renewable energy solutions. We're also pleased to help lessen the demand charges and utility bills faced by customers in Iowa."
Construction is scheduled to begin early this summer and take around two months. The new project, two existing solar arrays, and a wind turbine on campus – along with the wind portfolio of MUM's utility – will generate over 43% of the university's electricity.