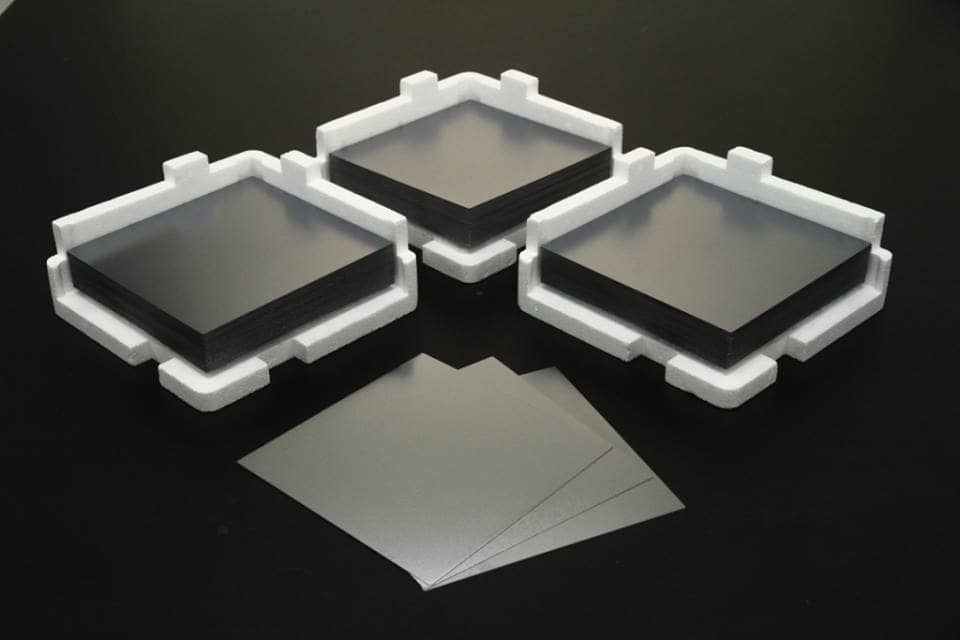 Massachusetts-based silicon wafer manufacturer 1366 Technologies has jointly achieved with Hanwha Q CELLS a new performance record of 19.6% cell efficiency for 1366's Direct Wafer technology. The Fraunhofer ISE CalLab independently confirmed the result.
According to 1366, the record demonstrates the combined potential of 1366's kerfless, drop-in 156 mm multicrystalline wafers and Hanwha Q CELLS' Q.ANTUM passivated emitter rear contact (PERC) cell process. The wafers were produced with 1366's current production furnaces in Bedford, Mass., and the cell fabrication was completed at Hanwha Q CELLS' Center for Technology Innovation and Quality in Thalheim, Germany.
"This year, we've been focused on mass production trials and, together with Hanwha Q CELLS, we've continued to push the performance limits of multicrystalline cells while dramatically reducing their costs," says Frank van Mierlo, CEO of 1366. "The Direct Wafer process provides an ultra-low-cost option to manufacturers to extend multicrystalline's dominant market position. This latest technical achievement is an impressive demonstration of our wafers' compatibility with new cell architectures that provide long-term differentiation."
1366' Direct Wafer technology forms multicrystalline wafers directly from molten silicon instead of using a multi-step process. The company says this "drop in" technology saves on energy and capital equipment and would work with most existing lines.
"These latest results demonstrate the further potential of the Direct Wafer and Q.ANTUM cell technologies that can break the technical limitations of conventional wafer and cell making processes," adds Kai Petter, senior manager of R&D silicon at Hanwha Q CELLS.
Following a long strategic partnership and collaborative R&D efforts to commercialize 1366's Direct Wafer technology with Hanwha Q CELLS' Q.ANTUM cell technology, the two companies inked a potential 700 MW wafer supply agreement in April. At the time, the companies said the agreement is contingent on 1366 meeting certain terms and conditions related to its wafer qualification and timing of delivery as agreed by both parties.