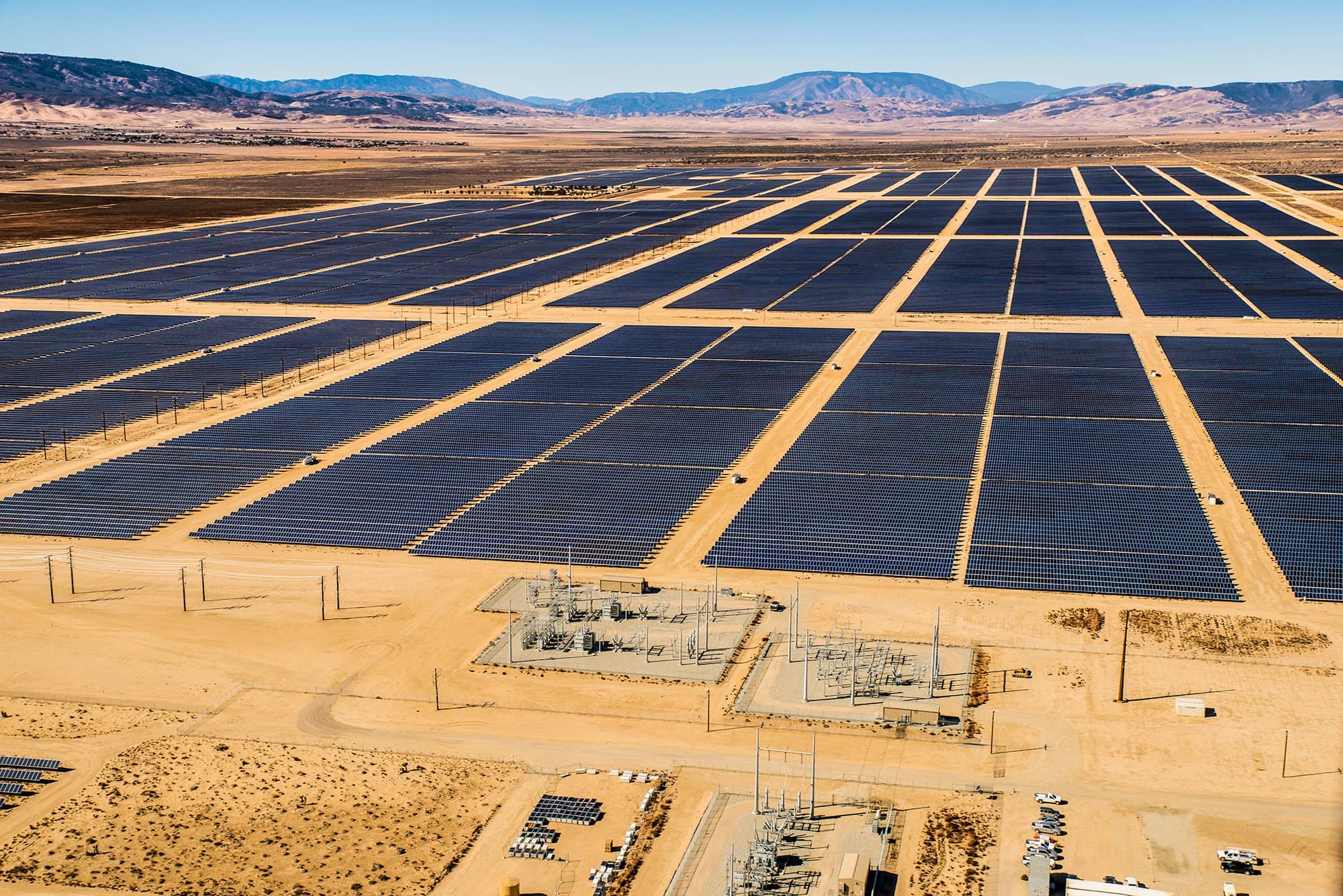 Southern Power, a subsidiary of Southern Co., and Recurrent Energy, a subsidiary of Canadian Solar Inc., have announced the commercial operation of the 200 MW Garland Solar Facility.
Located on 2,000 acres of land in Kern County, Calif., the Garland Solar Facility features approximately 723,000 Canadian Solar CS6X-P photovoltaic modules mounted on single-axis tracking tables. Southern Power is the majority owner of the facility, and Recurrent Energy managed the development of the project and owns the remaining interest.
According to the project partners, the solar facility will generate enough clean solar power to meet the energy needs of approximately 50,000 homes. The electricity and associated renewable energy credits (RECs) generated by the project are being sold under two long-term power purchase agreements with Southern California Edison, which will have the option to keep or sell the RECs.
"We are excited to see this facility help meet the energy needs of our wholesale customers," says Southern Power President and CEO Buzz Miller. "The Garland Solar Facility adds to our growing list of renewable achievements in 2016 and is an important piece of our solar portfolio."
Southern Power says it has announced, acquired or is constructing more than 2.7 GW of renewable generation ownership, with 33 solar, wind and biomass projects, including 11 solar projects in California. In all, the Southern Co. system has added or announced more than 4 GW of renewable energy projects since 2012.
"The completion of the Garland Solar Facility is testament to Southern Power and Recurrent Energy's strong partnership," states Dr. Shawn Qu, chairman and CEO of Canadian Solar Inc. "It has been a historic year for the Recurrent Energy team, with 1.2 GW of utility-scale solar projects under construction."
The facility, which represents Recurrent Energy's ninth completed solar project in Kern County, created 572 peak construction jobs. Signal Energy Constructors provided engineering, procurement and construction services.
Photo courtesy of Recurrent Energy