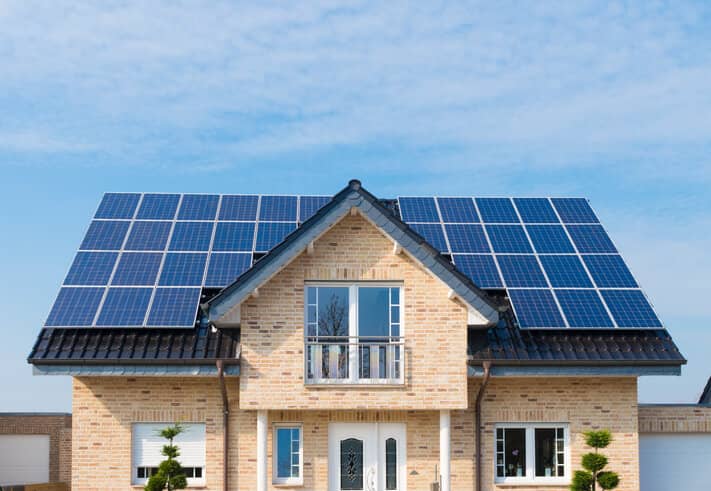 Forty states and the District of Columbia took some form of action on distributed solar policy and rate design changes in the first quarter of this year (Q1'17), according to the N.C. Clean Energy Technology Center's (NCCETC) latest edition of its "50 States of Solar" report.
Specifically, the report finds the following occurred during the quarter:
– 46 utility requests in 23 states plus D.C. to increase monthly fixed charges or minimum bills on all residential customers by at least 10% were pending or decided;
– 21 states considered or enacted changes to net energy metering (NEM) policies;
– 14 states plus D.C. formally examined or resolved to examine some element of the value of distributed generation or the costs and benefits of NEM;
– 12 states took policy action on community solar;
– 13 utility requests in eight states to add new or increase existing charges specific to rooftop solar customers were pending or decided;
– Seven states had policy action on third-party solar ownership laws or regulations.; and
– Four states had action on utility-owned rooftop solar policies or programs.
"2017 is off to a busy start for solar policy and rate design," says Autumn Proudlove, lead author of the report and manager of policy research at NCCETC. "We're continuing to see states take very different approaches to DG compensation, with new designs emerging each quarter."
According to the report, utility requests to increase residential fixed charges struggled to find success in Q1'17, with no utility receiving its full requested increase. Among the 12 cases decided during the quarter, utilities were, on average, granted 19% of their requested increases. An additional two requests were withdrawn.
A total of 134 state- and utility-level distributed solar policy and rate changes were proposed, pending or enacted in Q1'17. The report also ranks the top five policy developments of the quarter as the following:
– New York issuing a landmark order beginning the transition to a Value of Distributed Energy Resources tariff;
– Maine adopting a NEM successor tariff, the first of which takes the form of a buy-all, sell-all program;
– Parties filing a settlement agreement in Arizona Public Service's rate case; and
– The Indiana legislature advancing a bill that would replace NEM with a buy-all, sell-all program; and
– Utilities Oncor in Texas and Eversource in Massachusetts proposing new demand-based minimum bills for solar customers.
"As distributed solar has become more widespread, the policy discussions in many states have moved on from the old battles about debates over whether and how to encourage solar market development," notes David Sarkisian, policy analyst at NCCETC. "Broader discussions are now taking place on the future of electricity generation and how to best incorporate solar energy's value alongside other resources and new and existing infrastructure."
More information about the report can be found here.