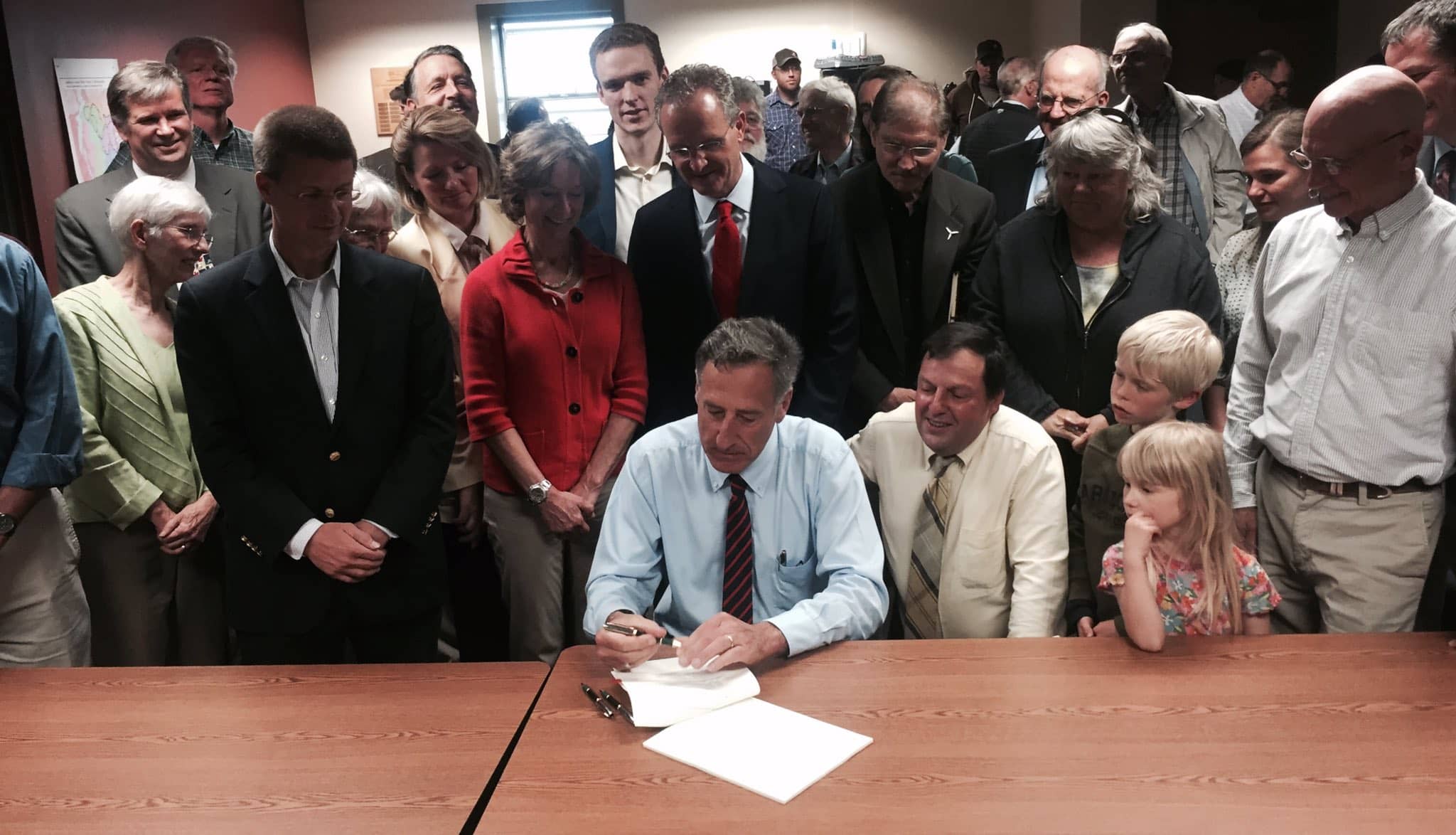 Days after lawmakers worked to assuage his concerns, Gov. Peter Shumlin, D-Vt., has signed legislation designed to help improve renewable energy project siting in Vermont.
Last week, legislators met to come up with S.260, a replacement bill for S.230, which Shumlin earlier rejected because the legislation contained "unintended changes [that] were made at the last minute," he said. His main issues with S.230 related to sound standards for wind turbines.
"I am so pleased that the legislature was able to address the concerns I raised and get the language in this bill right," says Shumlin.
According to Shumlin, the siting legislation was based, in large part, on the recommendations of the Solar Siting Task Force. He says it provides regional planning commissions and towns with "substantial deference" before the Public Service Board when their plans have been determined to be consistent with state energy and climate goals.
Funding and training to support planning efforts will be available through the Regional Planning Commissions working in concert with the Department of Public Service and the Vermont League of Cities and Towns. The new law requires planning across sectors to include electricity generation, electric and thermal efficiency, and transportation.
"This new law provides a roadmap for how we continue to transform our energy system in Vermont while improving opportunities for our communities to have a say in the process," says Shumlin. "This comprehensive legislation brings to conclusion a sometimes challenging but necessary discussion about how to best plan for the locally produced clean energy we need."
Adam Lougee, executive director of the Addison County Regional Planning Commission, comments, "Solar siting has been and remains a controversial topic in Addison County and Vermont. This bill, S.260, stands as an important piece of legislation for Addison County, its municipalities and it citizens because it recognizes the importance of planning and citizen involvement. Government works most efficiently, thoughtfully and effectively when it is crafted by citizens that have an interest in the outcome."
Other provisions of the bill include the following:
A one-year pilot within the Standard Offer program to site renewable energy projects in preferred locations, such as parking lots, rooftops, brownfields, closed landfills, gravel pits and town-designated areas
A simplified permitting process for group net-metered systems that are majority-owned by customers, as well as for rooftop systems;
The development of rules to address the decommissioning of energy facilities at the end of their useful life;
Enhanced notice provisions to neighboring towns and regions when applications for new energy generation facilities are initiated;
A requirement that any new wind generation facility of four or more turbines minimize visual impact at nighttime by installing radar-controlled lights; and
The creation of a working group to assess ways to increase the ease of citizen participation in energy permitting proceedings.
Photo courtesy of Gov. Shumlin's Twitter account