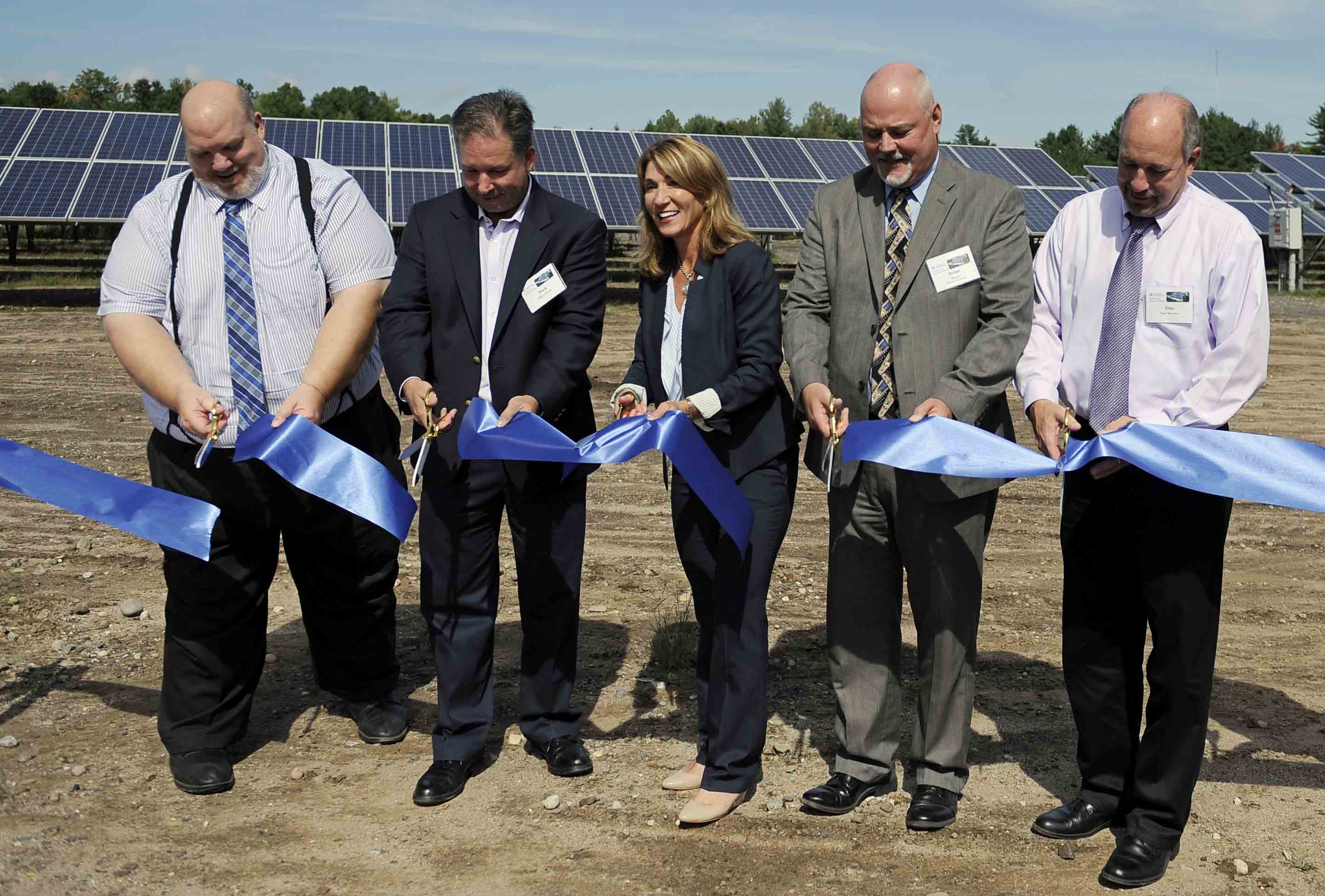 Officials have dedicated a 3 MW solar project built on a 10-acre brownfield site in Westfield, Mass. During a ceremony, Massachusetts Lieutenant-Governor Karyn Polito; Westfield Mayor Brian P. Sullivan; and Mark Noyes, president and CEO of ConEdison Development, developer of the solar project, celebrated completion of the 8,844-panel installation.
"We applaud Westfield and ConEdison Development for their ingenuity in transforming a brownfield into a source of clean energy and look forward to future projects continuing the growth of the commonwealth's vibrant solar industry," said Polito.
Noyes added, "This state understands the importance of clean energy. The visionary policies of Massachusetts have allowed solar sites like this to flourish throughout the commonwealth."
Prior to project construction, the reclaimed land had been an underutilized former gravel pit listed as a brownfield. Development of the site required the processing of approximately 60,000 cubic yards of construction demolition debris, all of which was subsequently used on site for grading and roadways, according to ConEdison Development. Moreover, working closely with city and state agencies, the company established a wetland replication area, allowing the site to serve as an attractive location for wildlife to thrive in the future.
The solar installation, owned and operated by ConEdison Development, will provide solar power to Westfield Electric & Gas under a long-term power purchase agreement.