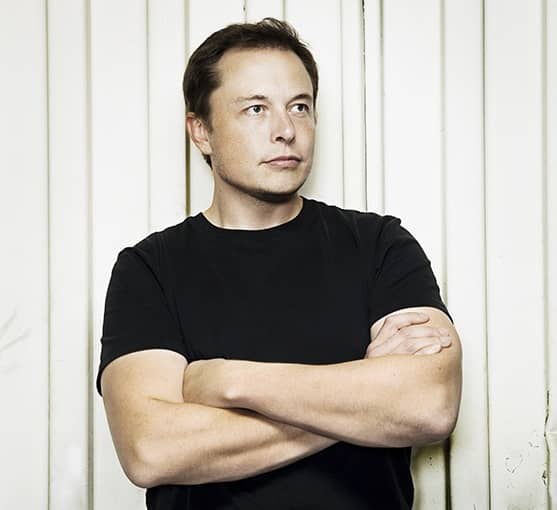 Tesla Motors, manufacturer of electric vehicles (EVs) and batteries, plans to enter the solar space in a big way. The company has offered to acquire residential solar giant SolarCity in an all-stock deal estimated to total up to $2.8 billion.
The two companies have something in common: Elon Musk. The billionaire entrepreneur serves as CEO of Tesla and chairman of SolarCity. He is also the biggest shareholder of both firms and the cousin of SolarCity co-founders and executives Lyndon Rive and Peter Rive.
Tesla has proposed to acquire all of SolarCity's outstanding shares of common stock in exchange for common shares of the EV and battery company. In a letter to SolarCity CEO Lyndon Rive, Telsa explains that the offer represents a value of between $26.50 and $28.50 per SolarCity share.
"Tesla's mission has always been tied to sustainability," says Tesla in a blog post, later adding, "It's now time to complete the picture." Aside from providing EVs, the company also started offering Powerwall and Powerpack energy storage solutions in 2015, and SolarCity already uses the products for some of its solar projects.
"Tesla customers can drive clean cars and they can use our battery packs to help consume energy more efficiently, but they still need access to the most sustainable energy source that's available: the sun," says Tesla in its blog.
The company adds the acquisition would allow it to become "the world's only vertically integrated energy company offering end-to-end clean energy products to our customers."
"This would start with the car that you drive and the energy that you use to charge it, and would extend to how everything else in your home or business is powered," says Tesla.
According to a Reuters report, Musk called the acquisition a "no brainer" during a conference call.
He said, "Instead of making three trips to a house to put in a car charger and solar panels and battery pack, you can integrate that into a single visit. It's an obvious thing to do."
Meanwhile, SolarCity's Lyndon Rive says he is "really excited about this."
In an email to the solar company's employees, the CEO writes, "There are tremendous synergies between these two companies."
He also notes, "You should know that the board and the shareholders will be considering this, and so while I am personally excited, I will be recusing myself from the decision-making process. Ultimately, the shareholders will decide."
Musk has also recused himself from voting on the proposal, as has Antonio Gracias, who serves as a board member at both Tesla and SolarCity.
In its letter, Tesla says the proposed deal will require several approvals but adds, "While a transaction would be further subject to customary and usual closing conditions, we believe that Tesla is well positioned to negotiate and complete the transaction in an expedited manner. We do not anticipate significant regulatory or other obstacles in consummating a mutually beneficial transaction promptly."
According to various reports, stocks of SolarCity jumped on Wednesday following Tesla's announcement, while stocks of Tesla dropped.
"The deal makes sense to Elon Musk, but so far, it hasn't made much sense to shareholders," says Raj Prabhu, CEO and co-founder of Mercom Capital Group, a clean energy communications and research firm.
Prabhu also believes that because both companies have the same majority shareholder, a family connection and some overlapping board members, the deal represents a conflict of interest and governance problems. He suggests similar leadership issues plagued the now-bankrupt renewable energy company SunEdison.
Nonetheless, Prabhu says this proposed acquisition does offer some potential benefits to both parties.
"There is a similar customer base; SolarCity brings the installation expertise; Tesla brings manufacturing capabilities; the company will be able to use Tesla's stores to sell solar installations; and they will be able to leverage SolarCity's finance lease/loan expertise," he explains. That said, Prabhu adds they are "still very different businesses."
Looking ahead, he says, "The question is: How will the shares be valued if the deal goes through? Is the company an auto manufacturer or a vertically integrated cleantech company? Public markets haven't been very kind to cleantech companies lately. If the stock price falls after the acquisition goes forward, it will become harder to raise funding.
"Of course, these are the worst-case scenarios," he continues. "But we have seen it happen."
Photo of Elon Musk courtesy of SolarCity's website