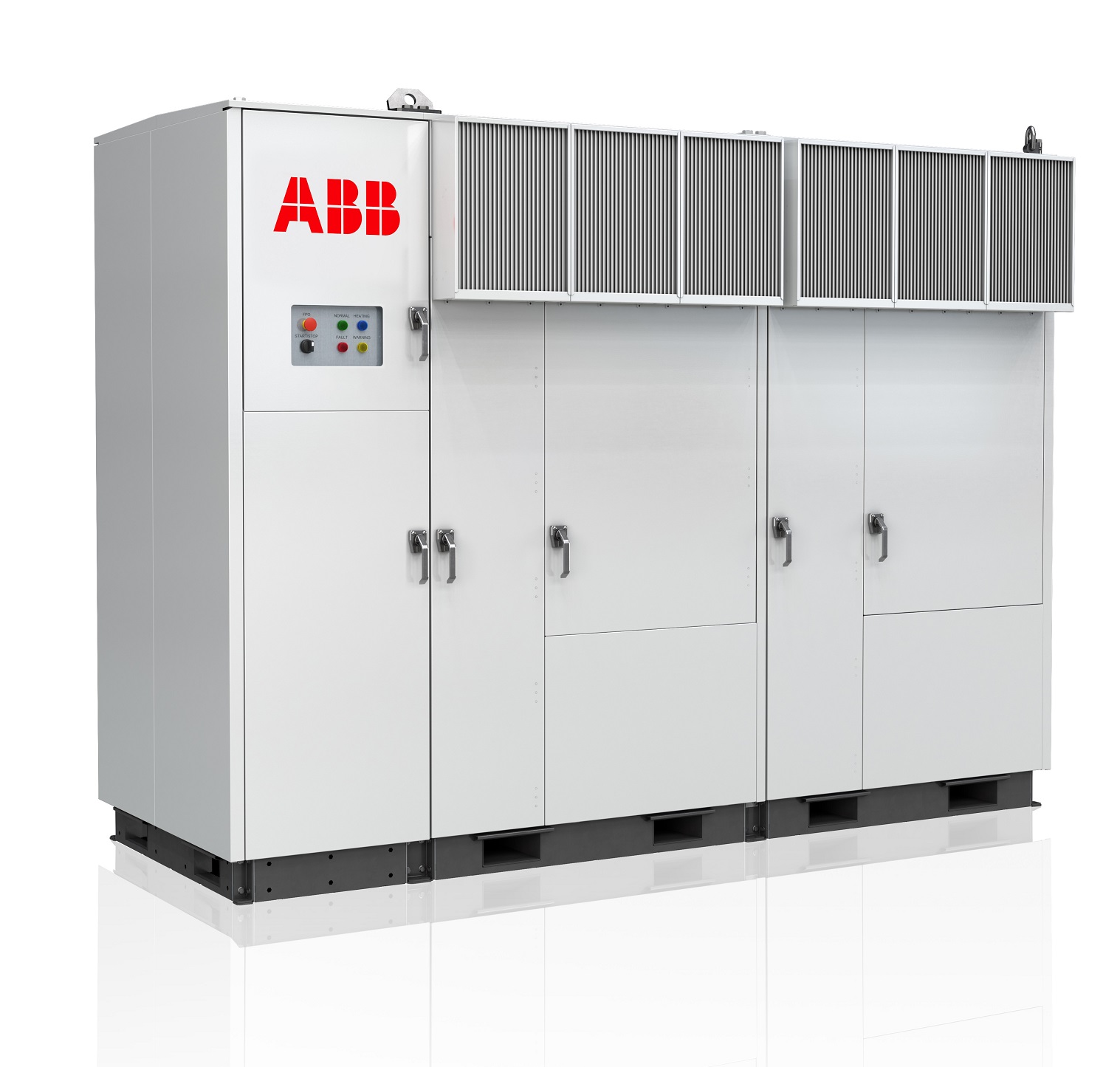 Switzerland-based technology company ABB has launched its PVS980 central inverter, which the company claims increases the amount of incoming solar power connected to a single inverter by as much as 40% and, therefore, allows operators to use 30% fewer inverters.
The 1,500 VDC central inverter is designed for big field installations and large arrays installed on buildings and industrial facilities. Originally introduced as a concept last year, the PVS980 is now shipping commercially and has already seen strong interest among customers, with a number of pilot projects in place, according to ABB.
The company says its engineers improved the compactness of the device, and the inverter is designed to integrate into digital smart grids. ABB adds that the product can also operate from below freezing to extreme heat in 100% humidity without jeopardizing functionality. Using ABB's self-contained cooling system, the central inverter does not require refilling of liquids, and it has no pumps or valves that need to be serviced.
"ABB has pushed the boundaries of development in the inverter area once again," says Sami Atiya, president of ABB's discrete automation and motion division. "In line with our Next Level strategy, ABB is fully committed to the solar industry, strongly investing in R&D and regularly launching pioneering products to the market."