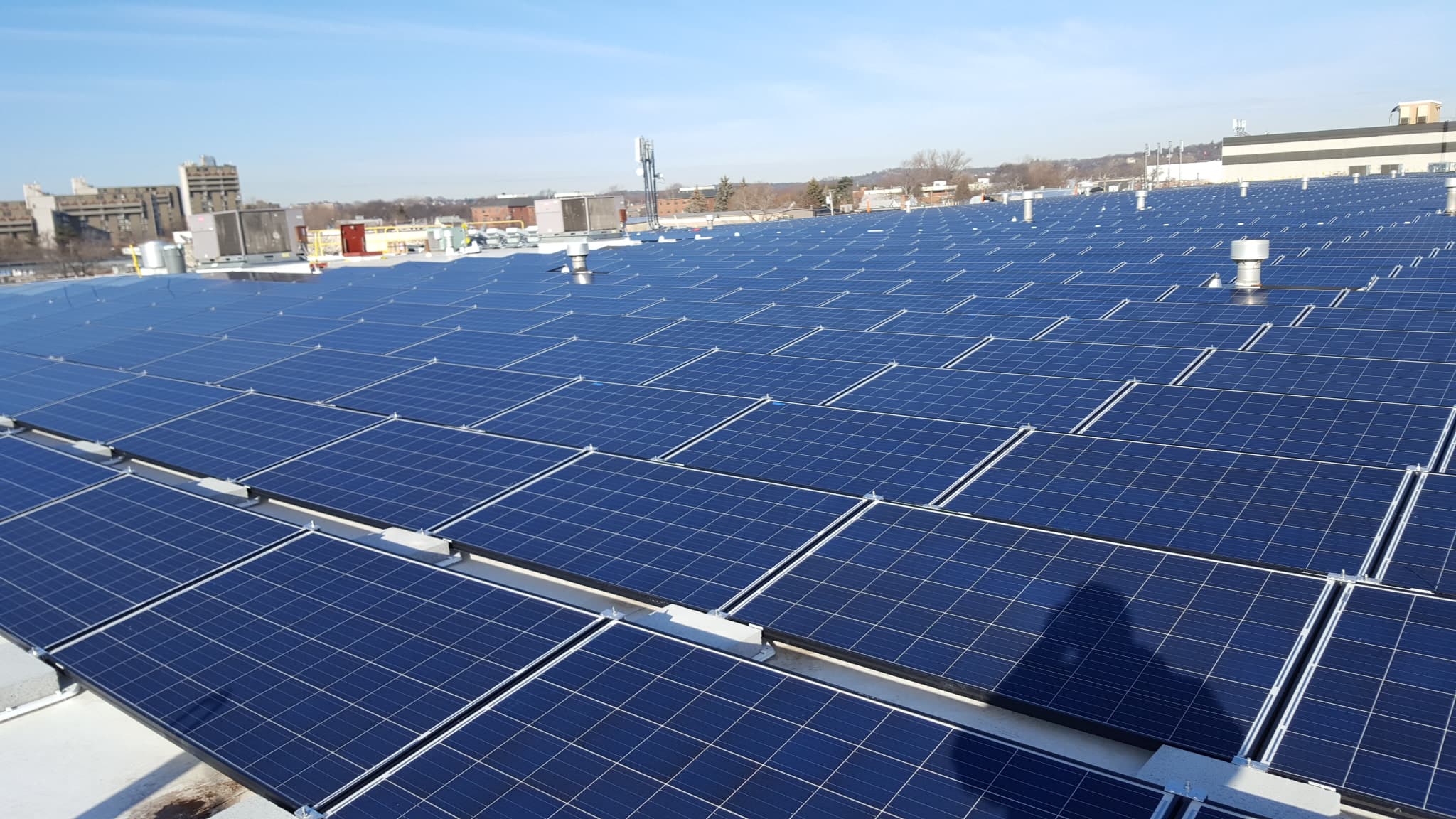 In partnership with Massachusetts-based installer Solect Energy, Accardi Foods, a specialty food distributor, has added a 446 kW solar array on the roof of its 75,000-square-foot warehouse and office facility in Medford, Mass.
"We were thrilled to partner with Solect on this new venture," says Anthony DeVirgilio, co-founder at Accardi Foods. "It is exciting to have finally taken a green initiative for our business by investing in solar, and the newfound financial flexibility will allow us to be more agile in our decision making by reinvesting in the business."
The company has complete ownership of the array and will utilize the state's solar investment tax credit, as well as the current solar renewable energy certificates program. Solect Energy says Accardi will now save money on its energy costs with the new array and will continue to benefit from this investment throughout the duration of the solar array's 20-year lifetime.
"It was a pleasure working with the team at Accardi Foods on the installation of their solar array," comments Brain Herr, vice president of business development at Solect Energy. "Not only is the system a cost-effective decision by the company, but it will have a positive environmental impact on the area and help Accardi achieve its goal of utilizing clean energy."