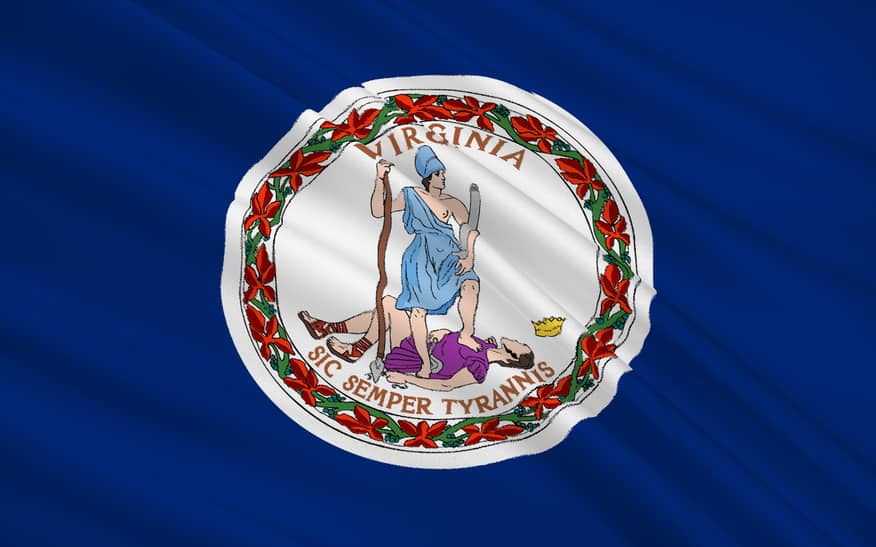 Advanced Energy Economy (AEE) has delivered a policy memo to the Virginia gubernatorial campaigns of Republican nominee Ed Gillespie and Democratic nominee Lt. Gov. Ralph Northam to outline how advanced energy can transform the Virginia economy.
The memo – "Advanced Energy Roadmap for Virginia: How the Next Governor Can Make Virginia's Energy System More Secure, Clean, and Affordable – and Drive Economic Development" – outlines key executive actions and legislative priorities that will allow the next governor to pursue an economic development agenda that takes full advantage of the potential of advanced energy, says AEE. The memo was delivered on Wednesday to each campaign.
In its memo, AEE presented four key themes for the campaigns to consider, the group describes in a press release:
Allowing competitive procurement to attract investment and benefit consumers:
A dynamic and competitive procurement process for energy resources can attract private business investment in Virginia and benefit consumers by bringing affordable and reliable energy options to the state. Though current Virginia law allows this in statute, more could be done to attract investment and benefit consumers. Ultimately, consumers win when third-party alternatives can compete because consumers choose the services they want, and competition ultimately reduces the overall cost of the system.
Expanding access to advanced energy to strengthen Virginia's corporate presence and save taxpayer dollars for local governments:
Businesses consider energy costs and sustainability goals as they determine where to locate or expand operations. In fact, 71 of Fortune 500 companies have energy-related sustainability or renewable energy goals. Providing options for companies and local governments to purchase or install renewable energy or other advanced energy options can help to maintain and grow a strong corporate presence in Virginia and produce savings for local governments. Local governments in Virginia are also increasingly seeking more advanced energy options. However, companies and local governments face regulatory hurdles to purchasing advanced energy.
Maximizing energy efficiency and demand response to create jobs and save consumers money:
Energy efficiency is the lowest cost and most readily available resource to meet energy demand. Both energy efficiency and demand response can save money for residents and businesses, as well as create jobs, in Virginia. However, Virginia is trailing behind other states in taking full advantage of these resources. Virginia should modernize its regulatory system to encourage the adoption of energy efficiency and demand response and allow consumers and businesses to lower their electric bills.
Modernizing the electricity system to focus on consumer needs:
Our energy system has undergone rapid changes over the last decade. Evolving consumer preferences, dynamic new technologies and the need to replace aging infrastructure are causing the energy system to modernize, yet the regulatory system inadvertently stifles innovation. Virginia stands to gain by upgrading our energy system, meeting consumer needs and allowing innovative technologies to thrive. To unlock consumer value, Virginia needs regulatory reforms to allow residents and businesses a greater ability to take control of their energy future. Virginia consumers are driving the advanced energy industry in the commonwealth, and this trend should be capitalized to modernize our energy system.
AEE also submitted specific executive actions and immediate, medium-term and short-term legislative priorities to the campaigns.