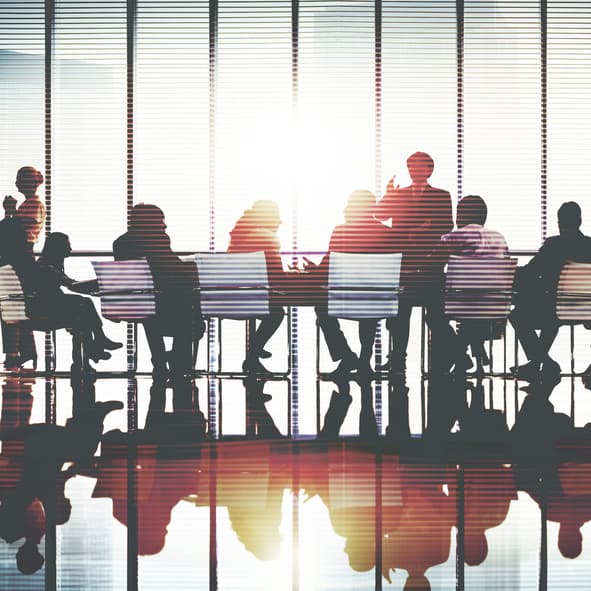 Advanced Energy Economy (AEE), a national business group focused on accelerating the growth of clean energy in the U.S., has added six company executives to its board of directors. The new directors include the following:
Paul Kaleta, executive vice president and general counsel at vertically integrated PV provider First Solar;
Dan Shugar, CEO of solar tracker provider NEXTracker;
Mike Garland, president and CEO of major wind energy developer Pattern Energy;
Arjun Gupta, executive chairman of clean energy consulting and software provider Nexant;
Roger Flanagan, managing director of Lockheed Martin Energy, the Lockheed Martin line of business that provides utilities and commercial customers with demand management and distributed energy resource solutions; and
Aziz Virani, CEO of energy efficiency company CLEAResult.
"I am very proud to welcome these outstanding business leaders to our board. They bring a wealth of corporate leadership, technology expertise and industry insight that will be of great value in guiding our organization," says Graham Richard, CEO of AEE. "They join a highly committed and energized board that is helping us work toward our vision of a prosperous world running on secure, clean, affordable energy."
"The advancement of energy technologies in innovation, affordability and adoption is core to both First Solar and AEE," comments First Solar's  Kaleta. "I am excited to be joining the board and look forward to engaging with policymakers to keep them well informed on important issues around advanced energy that are positively impacting their communities and economies."
NEXTracker's Shugar adds, "I look forward to working alongside this esteemed group of clean energy business leaders to help move AEE's mission forward."
AEE leads a variety of policy initiatives to expand opportunities for the advanced energy industry. According to the group, these include a 21st Century Electricity System initiative, which engages regulators, utilities, and business leaders in efforts to reform utility business and regulatory models; efforts to strengthen state policies on energy efficiency, peak demand reduction, and customer access to renewable energy; and ongoing engagement with members of Congress and the Executive branch on federal energy issues. In addition, AEE says it works with state and regional partner organizations on legislation and regulation and is now active in 27 states. AEE has also developed PowerSuite, a set of online tools that allows users to search, track, and collaborate on legislative and regulatory issues in all 50 states, which is available to AEE members, state partners and subscribers.