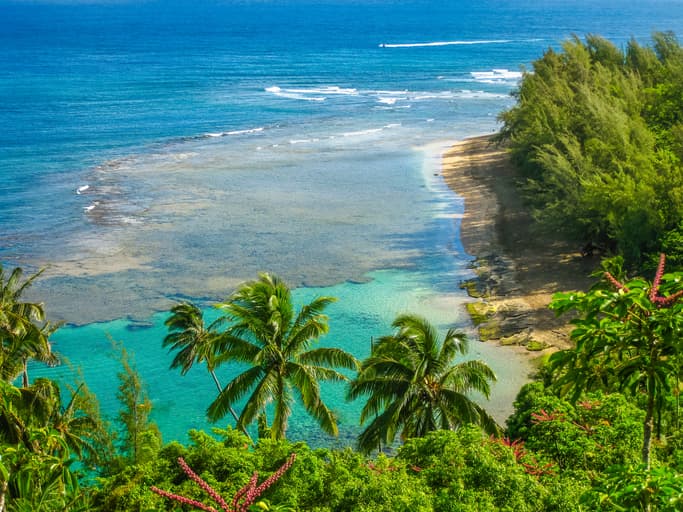 AES Distributed Energy Inc. (AES DE), a subsidiary of The AES Corp., and the Kaua'i Island Utility Cooperative (KIUC), an electric co-op in Hawaii, have inked a power purchase agreement for a solar-plus-storage project designed to help KIUC meet its peak demand.
According to AES DE, the project will combine a 28 MW solar photovoltaic system with a 20 MW, five-hour-duration energy storage system. The project will be located on former sugar land between Lawaʻi and Koloa on Kauaʻi's south shore.
"We are honored that KIUC has selected AES to help meet their peak demand with a flexible and reliable renewable energy solution," says Woody Rubin, president of AES DE. "We are excited to be able to leverage AES' industry-leading energy storage platform and 20-plus-year history in Hawai'i in order to help KIUC modernize the grid and provide additional value to its customers."
"Energy from the project will be priced at 11 cents/kWh and will provide 11 percent of Kauaʻi's electric generation, increasing KIUC's renewable-sourced generation to well over 50 percent," explains KIUC President and CEO David Bissell. "The project delivers power to the island's electrical grid at significantly less than the current cost of oil-fired power and should help stabilize and even reduce electric rates to KIUC's members. It is remarkable that we are able to obtain fixed pricing for dispatchable solar-based renewable energy, backed by a significant battery system, at about half the cost of what a basic direct-to-grid solar project cost a few years ago." Bissell estimates that the project will reduce KIUC's fossil-fuel usage by over 3.7 million gallons annually.
AES DE will be the long-term owner and operator of the project, which is pending state and local regulatory approvals. If approved, the project is expected to come online by late 2018.