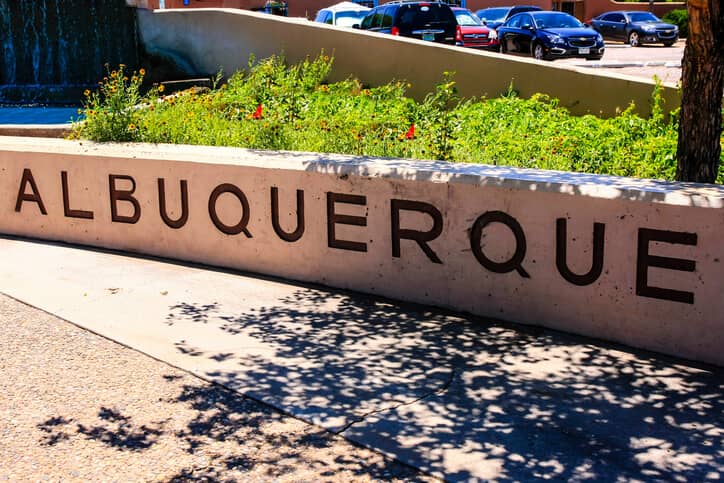 On Saturday, Albuquerque, N.M., City Councilors Pat Davis and Isaac Benton announced the city is taking the first steps to install over $25 million worth of solar projects on municipal buildings. This will be the first phase in fulfilling the recently set council goal of generating 25% of energy used at city buildings from solar.
The city councilors were joined at the event by U.S. Sen. Martin Heinrich, who worked with Davis to secure federal Clean Renewable Energy Bonds. The projects will be financed through the energy savings and federal bond credits, allowing the solar arrays to be built at no cost to taxpayers, according to a press release.
"I am proud to secure these bonds to help the City of Albuquerque install dozens of new solar projects on city facilities," said Heinrich. "These projects will save taxpayers' money and help fuel our state's growing solar industry. New Mexico added over 1,000 new solar jobs in 2016 alone. With our wind and solar resources, the Land of Enchantment can and should be the epicenter of the United States clean energy economy. If we make the right decisions now, we can create thousands of good-paying clean energy jobs in Albuquerque and throughout New Mexico."
Although the release doesn't provide further details about the projects, including their total capacity, city officials expect the first phase to create 135 jobs in Albuquerque and save taxpayers over $20 million over 30 years. The first phase of projects is slated to begin late this year and finish within two years.
"Producing our own energy through solar makes sense for the city," said Davis. "It makes sense for our environment and our economy. I'm proud to say we are making Albuquerque a cleaner, greener city, while also creating over 100 local jobs and saving taxpayers millions on our electricity bill. I'm proud to be leading a project that will make Albuquerque a solar leader and an example for the rest of the country."
In September 2016, the city council unanimously passed a resolution calling for the City of Albuquerque to generate 25% of its energy from solar by 2025. The resolution was championed by local environmental organizations, including Environment New Mexico, 350.org, the Union of Concerned Scientists, and New Mexico Interfaith Power & Light. Currently, the city government generates about 3% of its energy from solar; this project will move the city a long ways toward its goal.
According to a recent report from Environment America, Albuquerque also ranked ninth among U.S. cities based on the amount of solar energy installed in 2016, with 82 MW providing clean energy in the city at the end of the year.