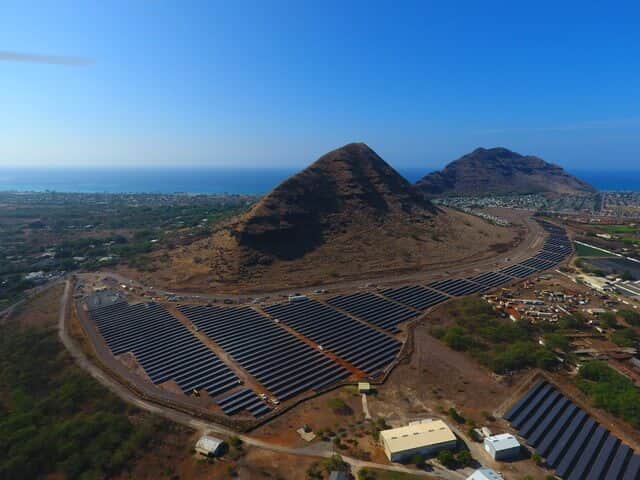 Altus Power America Inc. has completed a 6.2 MW ground-mounted solar installation in Waianae, Hawaii, on the west side of Oahu. The solar energy system, known as the Aloha Solar Project, will sell renewable energy to utility Hawaiian Electric for 20 years under the Tier 3 feed-in tariff program.
According to Altus Power, the Aloha Solar Project is expected to generate more than 10 million kWh of energy annually, enough to power more than 1,000 Oahu homes with electricity.
"We are proud of our partnership with Hawaiian Electric and excited about bringing jobs to Hawaii and helping the state achieve its goal of generating 100 percent of its electricity from renewable resources by 2045," comments Tom Athan, president of Altus Power America.
The company says the Aloha Solar Project employed dozens of local electricians, engineers, tradesmen, landscapers and construction crews. The facility will be serviced by a local operations and maintenance team based in Honolulu and will provide a steady land-lease payment to a Waianae small business owner. Altus worked with developer Environmental Chemical Corp. in finalizing the project.