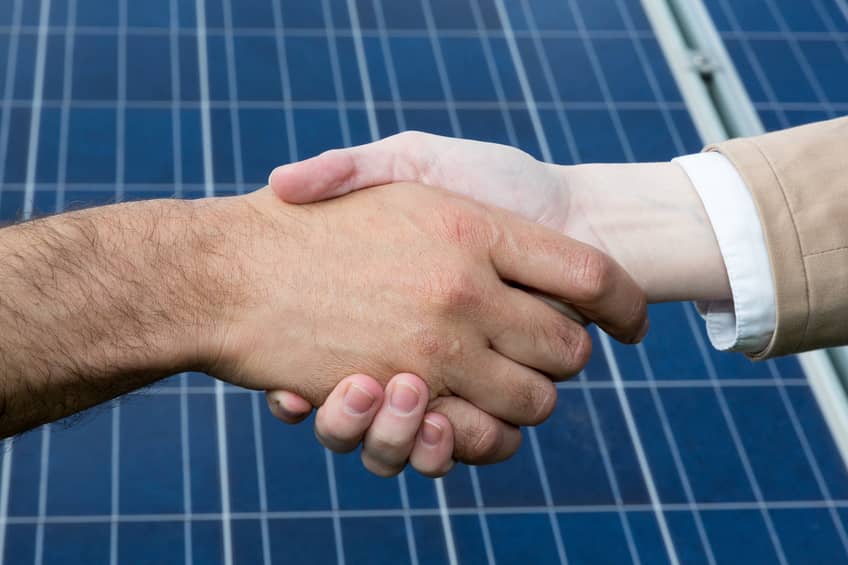 Ameresco Inc., an energy efficiency and renewable energy company, has teamed up with the Town of Sturbridge, Mass., to build a 2.4 MW solar project. The solar array will be located on property behind the Center at Hobbs Brook that is otherwise considered unusable land.
According to Ameresco, the multimillion-dollar solar project will provide renewable energy in support of the town's commitment to environmental stewardship and sustainable practices, and the 20-year power purchase agreement (PPA) is expected to provide millions of dollars in electricity cost savings over the duration of the contract. Under the PPA, 50% of annual electricity generated from the facility will be used by the town in the form of metering credits, and the other half by a community solar program, which will deliver the green power to residents in the region.
"We are excited that the town's solar project is finally moving forward," says Town Administrator Leon Gaumond. "This project will go a long way to meet the town's energy goal of increasing our alternative energy production."
"It's a pleasure for Ameresco to partner with the town of Sturbridge and the greater community to build and manage this new renewable energy project," adds Michael T. Bakas, senior vice president of Ameresco. "We commend town leadership for being fiscally prudent in selecting a project that will generate long-term savings and admire the community's commitment to sustainability."
The project is expected to be completed and operational in early 2017.