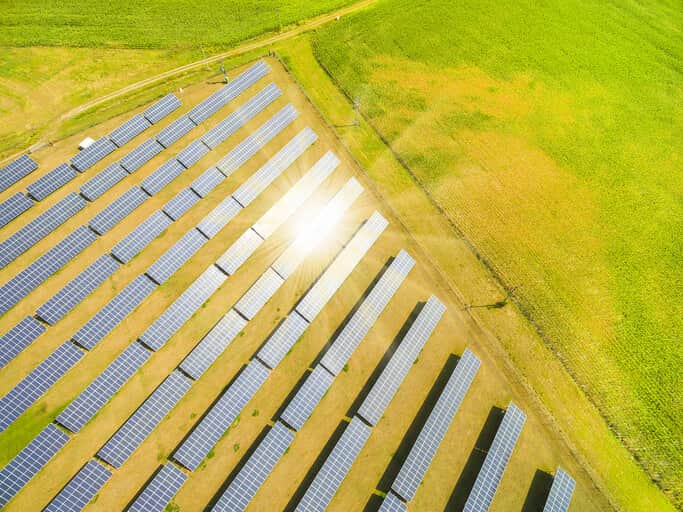 By the end of 2017, the total solar energy capacity of America's electric cooperatives will be five times what it was two years ago, according to data released by the National Rural Electric Cooperative Association (NRECA). This year, co-ops are on pace to add 480 MW of solar, which would bring their total capacity to 873 MW. This more than quadruples the 180 MW reached in 2015 and represents a twenty-fold increase over the 37 MW capacity in 2010.
In addition, NRECA says that over the last two years, cooperatives have expanded their solar footprint from 34 states to 44 states. Among states where co-ops have been actively developing solar, Georgia ranks first, with a total of 122 MW – followed by New Mexico, Hawaii, Colorado, Arizona, Maryland and North Carolina.
"Electric cooperatives continue to aggressively pursue solar as an energy source and are the leaders in community solar," says NRECA CEO Jim Matheson. "Co-ops across the nation are laboratories of innovation and are responsive to member needs as they work to power and empower millions of American families and businesses."
NRECA, a national service organization that represents the U.S.' more than 900 private, not-for-profit, consumer-owned electric cooperatives, also provides some insight into what is driving the growth in co-op solar.
In a nationwide survey conducted between December 2016 and January 2017, co-ops were asked to identify the factors driving their decision to offer or support solar programs, including community solar, utility-owned solar and rooftop installations. According to NRECA, 68% percent of respondents said they were motivated by a desire to increase consumer satisfaction, 59% cited consumer demand for solar offerings, and 43% pointed to the decline in the cost of solar development.
NRECA adds that much of the growth in both deployed and planned solar can be attributed to collaboration among co-ops. Forty-two percent of co-op solar projects are joint efforts involving either the generation and transmission co-ops (also called power supply co-ops) or fellow distribution co-ops, according to the survey.
"Cooperation among cooperatives is one of our core principles. The fact that more than 40 percent of co-op solar capacity comes from collaboration among co-ops demonstrates that this principle is truly transformative," states Matheson. "Just in the last year, nine generation and transmission cooperatives announced they will be pursuing solar development with their distribution co-op members. We fully expect that number to increase this year."
The organization says the new data also underscores the importance of NRECA training and tools that address areas of perceived risks. Between October 2015 and December 2016, more than 4,600 electric co-op board members and staff attended NRECA training, funded in part by the U.S. Department of Energy's SunShot Initiative, to assist in the designing, financing, planning, building and marketing of solar programs.