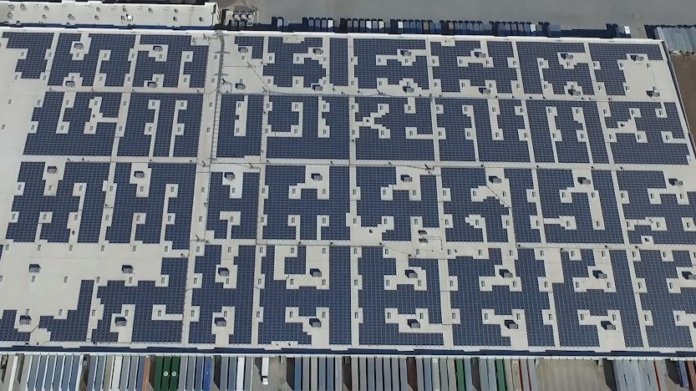 Sub-Zero Group Inc., a maker of refrigeration, cooking equipment and dishwashing appliances, recently commissioned a 3.94 MW solar system.
Located at the company's Goodyear, Ariz., manufacturing facility, the project was designed and installed by Chandler, Ariz.-based Sun Valley Solar Solutions. In the first year of operation, the system is expected to provide more than 30% of the facility's total energy that would otherwise be purchased from the local utility.

"Solar is a long-term investment that will deliver meaningful benefits for decades to come," says Sara Northouse, sustainability project leader for Sub-Zero Group Inc. "As a company, we are mindful of our energy consumption and are excited to demonstrate our commitment to a more balanced, sustainable future for our customers and their communities."
The solar addition is part of a 250,000-square-foot expansion at the facility. The rooftop installation incorporates more than 11,000 SunPower Performance Series solar panels on a custom ballasted racking system that helps avoid roof penetrations. In addition, the panels are positioned at 20-degree angles to ensure maximum sunlight capture.
"We're extremely proud to have helped Sub-Zero Group Inc. with this important initiative," states Russ Patzer, CEO of Sun Valley Solar Solutions. "Adding them to our growing customer list of successful, forward-thinking organizations is a huge step in helping other companies understand how going solar is the best way to ensure a healthier bottom line and a healthier environment."
Over the lifespan of the array, the new system is expected to offset over 205 million kWh of electricity use.