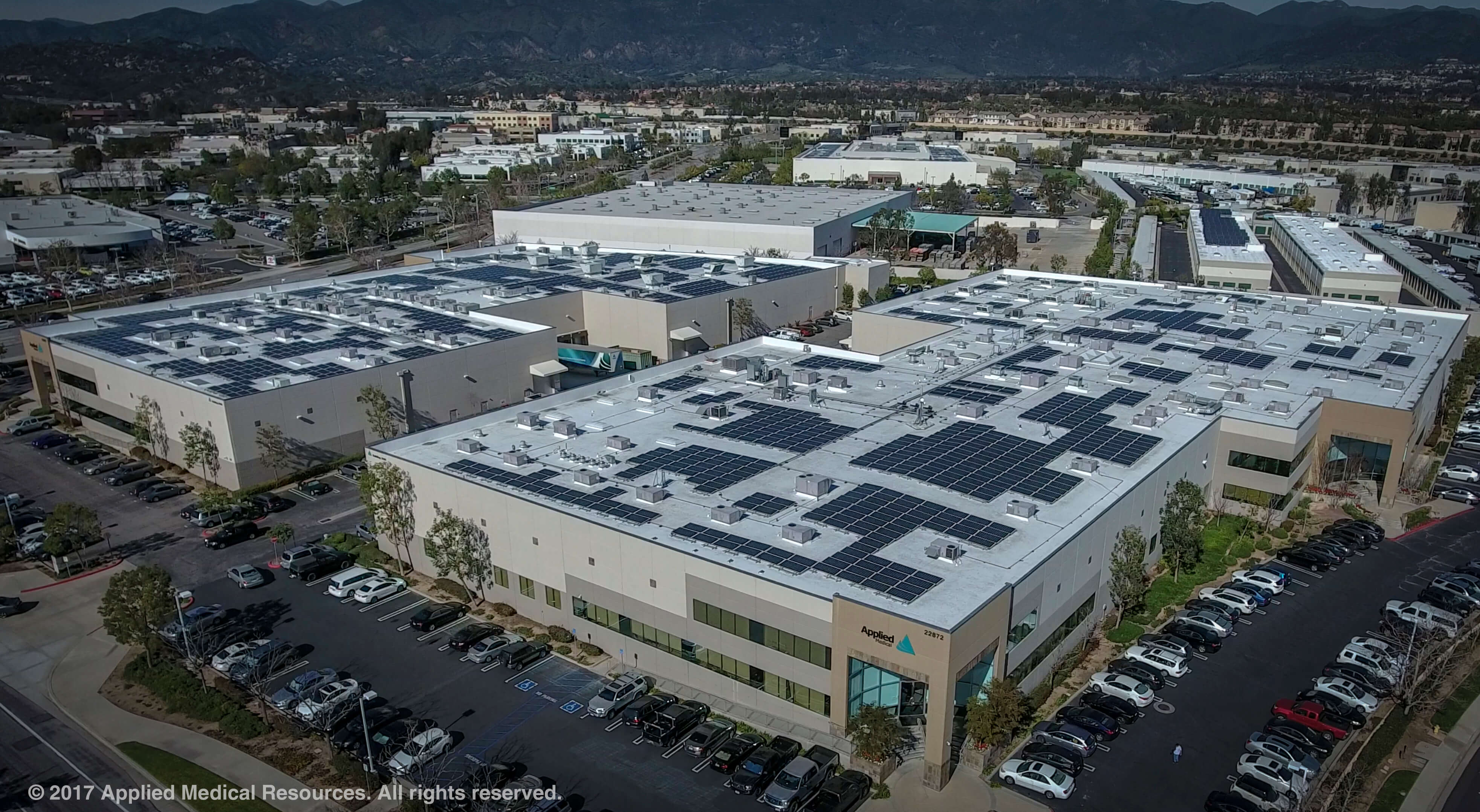 Applied Medical, a California-based developer and provider of minimally invasive surgical devices, has installed almost 3 MW of solar at its multi-facility corporate headquarters and a local distribution center.
Designed and built by REC Solar, the solar project consists of rooftop arrays on eight separate buildings totaling 2.94 MW. The systems are expected to jointly generate almost 5 million kWh of electricity annually – enough to power more than 370 homes – and meet about 15% of the corporate headquarters' energy needs.
Other sustainable initiatives at Applied Medical's Orange County facilities include using a fuel cell, a cogeneration system, a water chiller system, and programs to reduce packaging waste. Combined, the solar and other technologies generate over 40% of the power at Applied Medical's headquarters from renewable energy sources.
"We do everything from product design to development to manufacturing in-house, and it is a natural fit to also generate our own power on-site as part of our vertically integrated business model," says Zoran Falkenstein, acting group president of advanced technologies at Applied Medical. "This latest solar investment allows us to manufacture life-changing surgical devices, minimize energy use and offset carbon emissions – all to make a meaningful, positive difference for our customers, our team members and the communities that we serve."
"The wide range of renewable technologies and sustainability initiatives at Applied Medical shows their commitment to innovation in all areas of their business," says Alan Russo, senior vice president of sales and marketing at REC Solar. "We appreciate being their energy partner and contributing to their business by helping reduce energy costs and power their business with solar technology."