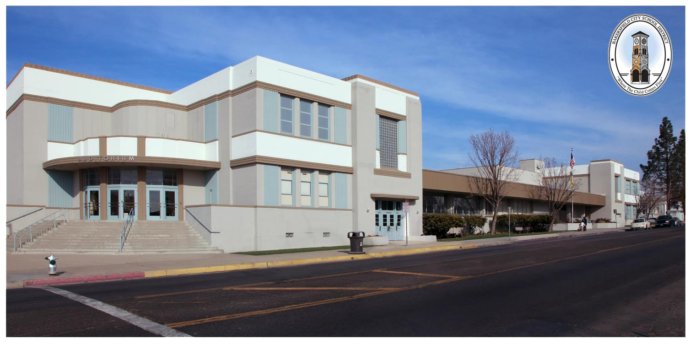 ForeFront Power, a wholly owned subsidiary of Mitsui & Co. Ltd., and Bakersfield City School District (BCSD) in California have announced an expanded solar energy partnership that will see 2.3 MW of solar photovoltaic capacity installed across 10 schools.
This latest deal builds upon an existing 1.7 MW of capacity across five BCSD schools. This expansion is expected to save the district approximately $4 million over 20 years.
BCSD used a purchasing framework through the School Project for Utility Rate Reduction (SPURR), which allows public agencies in California to piggy-back a request for proposals (RFP) process for solar energy. SPURR's Renewable Energy Aggregated Procurement (REAP) Program mitigates challenges of public procurement, such as consultant fees and long contract negotiations.
"Our staff appreciates the size and purchasing power that SPURR leveraged in their RFP process to offer deals that are attractive and keep the price down," says Steve McClain, assistant superintendent of business services at BCSD. "ForeFront Power's team has also been fantastic by running in overdrive to ensure that paperwork and documentation were completed on time for utility deadlines."
Since 2015, the SPURR REAP program and the ForeFront Power team have helped school districts procure more than 40 MW of solar power across more than 60 sites.
"The SPURR program saves considerable time, effort and money for our program participants, both in the procurement process and in the goods and services obtained. And we provide clear, fair, competitively sourced terms and conditions that can be reviewed and understood at the start of an organization's investigation of solar or energy storage," explains Michael Rochman, managing director of SPURR.
According to the partners, the SPURR REAP Program offers a more competitive procurement process than a single-customer procurement process by leveraging the buying power of more than 240 member districts, as well as SPURR's cooperating agency, Fresno Unified School District.
This 2.3 MW expansion across 10 sites marks the second time that BCSD has leveraged SPURR to procure solar energy with the ForeFront Power team. ForeFront Power will manage all aspects of project development, including financing via a power purchase agreement that requires no upfront cost or bonds on the part of BCSD.
BCSD's decision to adopt solar through SPURR and ForeFront Power also included free energy lesson plans from Schools Power, a national education organization that provides school districts with standards-based renewable energy curriculum packages. ForeFront Power and Schools Power announced their partnership in July of last year.
"We have a direct focus on science, technology, engineering and math education for our students," adds McClain. "Our teachers don't have to go on a field trip to integrate math, science and other lessons with renewable energy right here on our campuses."
Located approximately 100 miles north of Los Angeles, Bakersfield City School District, established in 1882, is the largest elementary school district in California. It serves over 30,000 students and encompasses approximately 158 square miles.