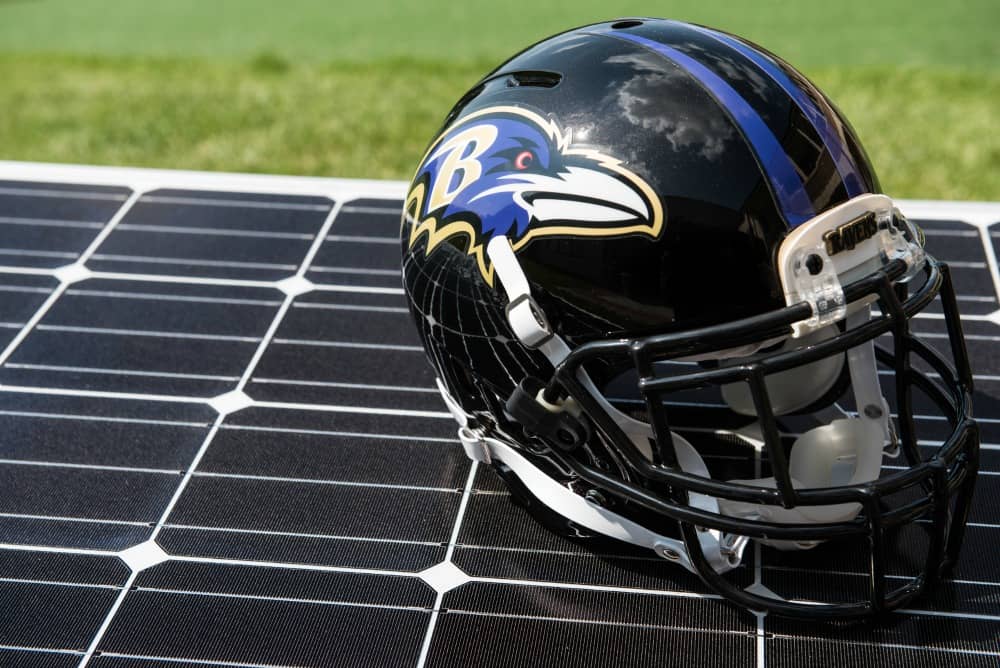 On Thursday, competitive retail energy supplier Constellation joined the Baltimore Ravens to flip the switch on a new 400 kW solar generation project at the football team's headquarters and training facility in Owings Mills, Md.
"The Ravens have worked hard to be a model of sustainability for the NFL and our fans, and this project has enabled us to extend that effort to the Under Armour Performance Center," said Ravens President Dick Cass. "We look forward to continuing to work with Constellation to promote renewable energy and make a positive difference in our community and for the environment."
According to Constellation, the new solar energy system consists of approximately 1,210 photovoltaic panels, located on the facility's field house and grounds-keeping building, and is expected to generate approximately 460,000 kWh of electricity in the first year of operation, approximately 15% of the team headquarters' electricity needs.
"The Ravens are a recognized sustainability leader, and Constellation is proud to help them further their efforts by powering their headquarters with energy from Constellation's solar power system," said Mark Huston, president of Constellation Retail. "We are committed to advancing renewable energy in Maryland and are pleased to team with the Ravens to showcase the benefits of smart energy strategies to all Ravens players, employees and fans."
Constellation owns and operates the solar power system, while the Ravens will buy the electricity generated by the solar panels from Constellation under a 20-year power purchase agreement. The project also expands Constellation's role as a solar energy producer in Maryland, where the company operates more than 60 MW of solar projects to date.
The project is the latest in a long series of environmental initiatives by the Ravens. Constellation says it was the first NFL team to earn a LEED-certified Gold designation by the U.S. Green Building Council for its sustainability efforts at M&T Bank Stadium, and the team has worked with Constellation to match the electricity used during "Green Games" through the purchase of Green-e Energy certified wind renewable energy certificates.
Photos courtesy of Constellation