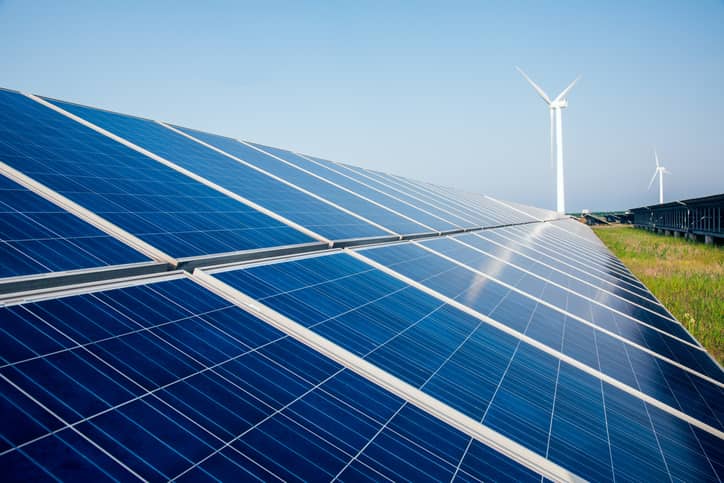 Lt. Gov. Tina Smith, D-Minn., has announced a proposal that would increase Minnesota's renewable portfolio standard (RPS) from 25% by 2025 to 50% by 2030.
According to an announcement from the office of Smith and Gov. Mark Dayton, Minnesota is already on track to surpass the current goals set by the bipartisan "Next Generation Energy Act," which has moved Minnesota to more than 21% renewable energy.
"Ten years ago, Minnesota enacted the bipartisan Next Generation Energy Act and proved that we can have affordable, reliable and clean energy," says Smith. "Today, because of bipartisan leadership and a sustained effort, more than 21 percent of Minnesota's electricity comes from renewable sources. If we redouble our efforts and raise Minnesota's renewable energy standard to 50 percent by 2030, we will improve air quality, continue to drive down the cost of renewable energy and generate thousands of new energy jobs."
The bipartisan legislation to advance this standard is being authored in the Minnesota Senate by Sens. Nick Frentz and Karin Housley and in the Minnesota House by Reps. Erin Maye Quade and Joe Schomacker.
"Minnesota has been a nationwide leader in promoting renewable energy, reaping the rewards in good-paying jobs, cost-savings for our people and environmental benefits," says Frentz. "This bill sends a strong message that we intend to stay that way."
The Dayton-Smith administration says Minnesota already boasts more than 15,000 clean energy jobs that contribute more than $1 billion in economic activity to the state every year. Increasing Minnesota's RPS to 50% would help continue this growth and would be good for Minnesota's economy, health and environment, the administration adds.