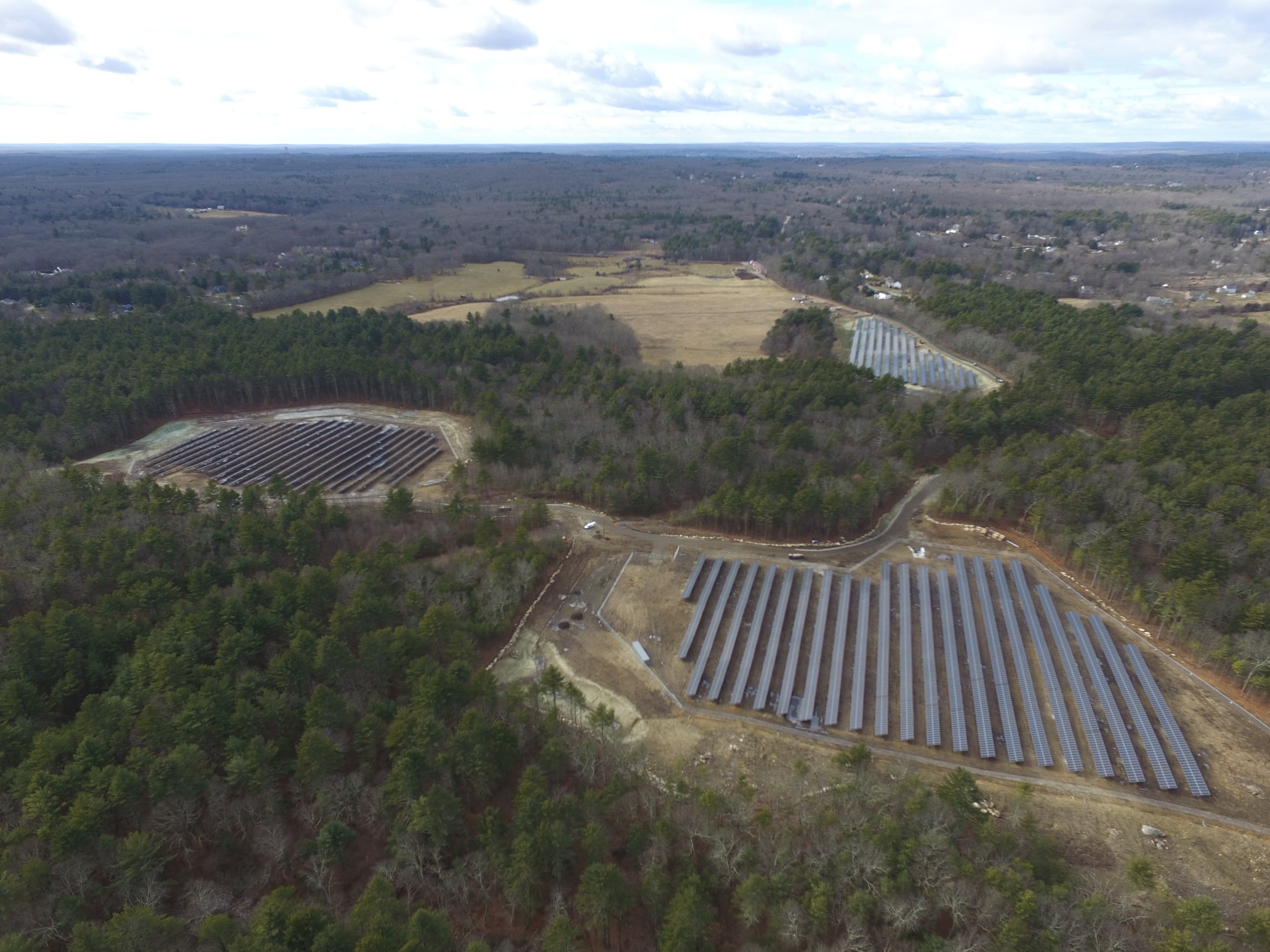 Boston-based Blue Cross Blue Shield of Massachusetts (BCBSMA), a health plan provider under the Blue Cross Blue Shield Association, has signed up to be an anchor off-taker of five community solar projects located in Hopedale and Mendon, Mass.
The projects, owned by Ameresco Inc. and co-developed with BlueWave Capital LLC, are expected to total approximately 6.9 MW and enable subscribed residents and businesses in the Blackstone Valley and throughout National Grid territory of southeastern Massachusetts to lower their electricity costs. For its part, BCBSMA will purchase 2.6 MW of net-metering credits from the five projects under a long-term agreement.
In March 2016, BCBSMA announced significant progress on its 2015 sustainability goals and the launch of the company's new 2020 sustainability goals.
"Blue Cross has committed to a 30 percent reduction in absolute greenhouse gases (GHG) by 2020 and to support the growth of renewable energy in Massachusetts," explains Kyle Cahill, director of sustainability and environmental health at BCBSMA. "This agreement and these projects will lead to cleaner air, reduce our electricity costs, support our local economy, and help to address climate change – one of the biggest public health issues we face today."
The Hopedale and Mendon projects represent a portfolio of community solar projects located in the Blackstone Valley region that are being built by and are owned by Ameresco, an independent provider of energy efficiency and renewable energy solutions for facilities throughout North America and the U.K.
"We are honored to support Blue Cross, a leader in providing high-quality, affordable healthcare, in their efforts to positively impact the environment while creating local jobs and reducing their long-term energy costs to the benefit of their members," says Michael T. Bakas, senior vice president of Ameresco Inc.
"In addition, Ameresco is excited to work with BlueWave to develop these new renewable energy projects and provide community solar shares to residents and businesses in the region. These projects represent a great partnership between our three organizations."
John DeVillars, chairman of BlueWave, adds, "This partnership further demonstrates Blue Cross' commitment to its members and its goal of being a first-rate corporate citizen."
Photo courtesy of Tom Holt, BlueWave