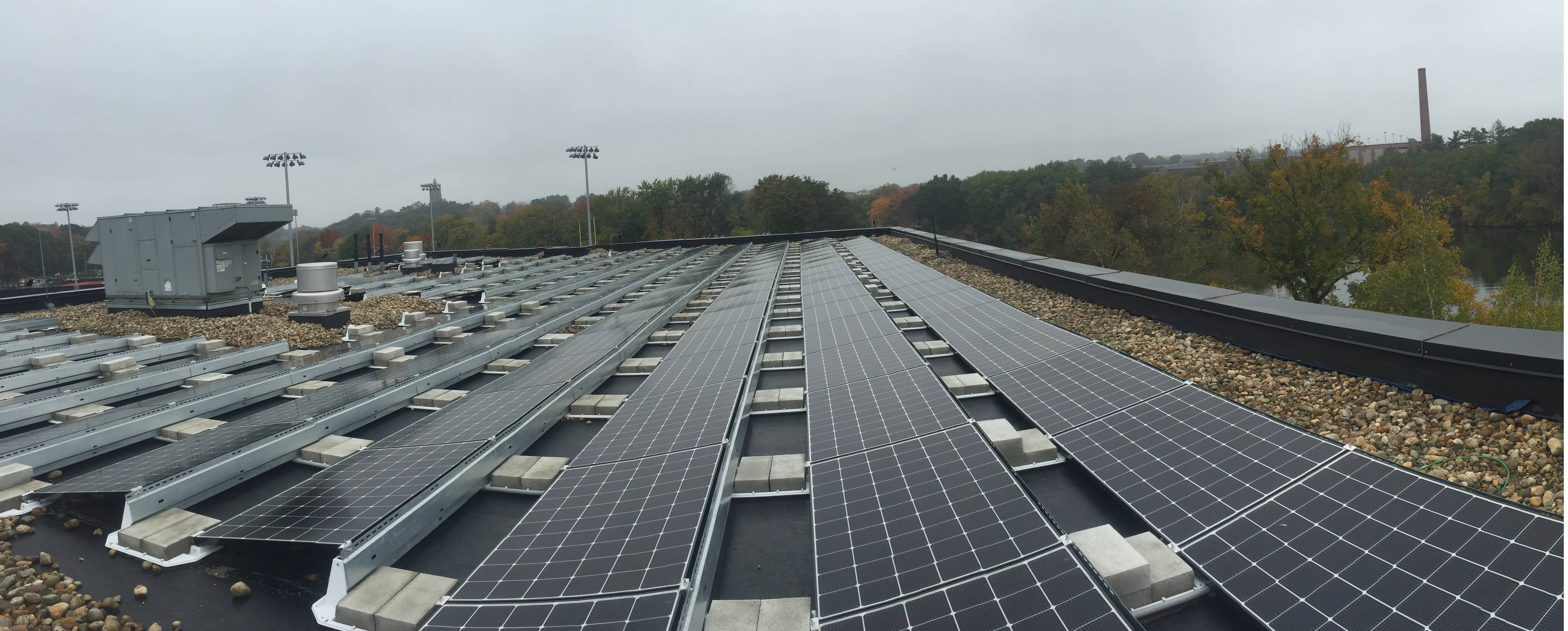 Community Rowing Inc. (CRI), a Boston-based nonprofit dedicated to making the sport of rowing more accessible, has partnered with Solect Energy of Hopkinton, Mass., and PowerOptions of Boston to install an 83.7 kW solar system on the roof of its Brighton, Mass., boathouse.
Located on the shore of the Charles River, the solar array is expected to cover up to 40% of the organization's annual electricity use.
CRI and Solect entered into a power purchase agreement (PPA) through the Small Systems Solar Program from PowerOptions, which chose Solect as its exclusive developer through a request for proposals. Under the program, Solect owns and operates the solar array and sells the power generated back to the organization at a reduced, fixed rate for a period of 20 years.
Solect says CRI is projected to save over $9,000 annually on its electricity bill and up to $188,000 throughout the course of the PPA.
"It is an honor to help them maximize their positive impact on the community through the use of cleaner, less-expensive energy, especially when the organization is dedicated to investing those savings into its philanthropic initiatives and programs," said Stephen Clairmont, director of business development at Solect.
In addition to the solar installation, CRI's facilities also feature other sustainable innovations, including a geothermal well with a subterranean 15,000-gallon tank that stores excess rainwater for maintenance and irrigation. CRI is also researching methods to reduce its water consumption by installing LED lighting and initiating workplace composting in an effort to cut its carbon footprint.