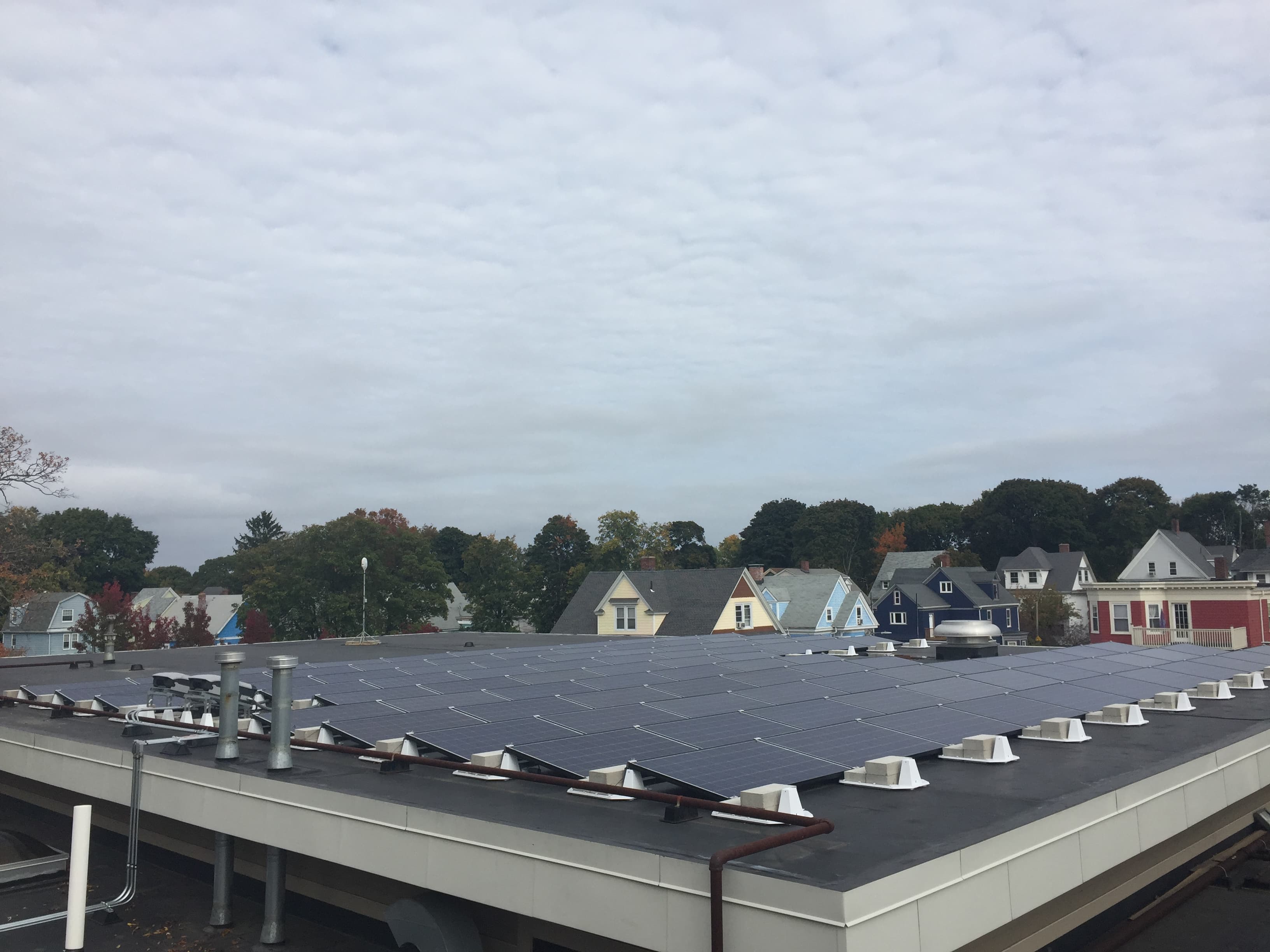 Epiphany School, an independent, tuition-free middle school dedicated to serving children of economically disadvantaged families from Boston neighborhoods, and Massachusetts-based Solect Energy have installed a 25 kW solar project atop the roof of the school's Dorchester location. The solar array is expected to cover a portion of the school's annual electricity use.
Founded in 1997, Epiphany School serves approximately 90 students in grades 5 to 8, hundreds of young adults via its graduate support program and hundreds of Boston families that are economically disadvantaged.
"We're always looking for ways to make an impact, and solar seemed like it was a great opportunity to do our part to promote renewable energy," states Will Brown, a teacher at Epiphany School. "We hope that eventually the array will also have points of intersection with our academic programming."
Brown adds, "Our entire budget is dedicated to direct service of our students and graduates, and the power purchase agreement (PPA) provided through Solect and Power Options allowed us to follow through with the array without the capital expenditures that would normally preclude us from getting involved."
Epiphany notes the solar array builds on a portfolio of educational green efforts focused on sustainability and sourcing local produce. The school's meal program includes as much of its ingredients from local farms and distributors as possible. Students also participate in a gardening program that will soon expand with the addition of a large school greenhouse.
"Working with Epiphany School to help them install their array has been a great experience," says Alex Keally, partner at Solect Energy. "It's gratifying knowing that that they can incorporate the array into their educational curriculum in addition to saving on their energy costs."