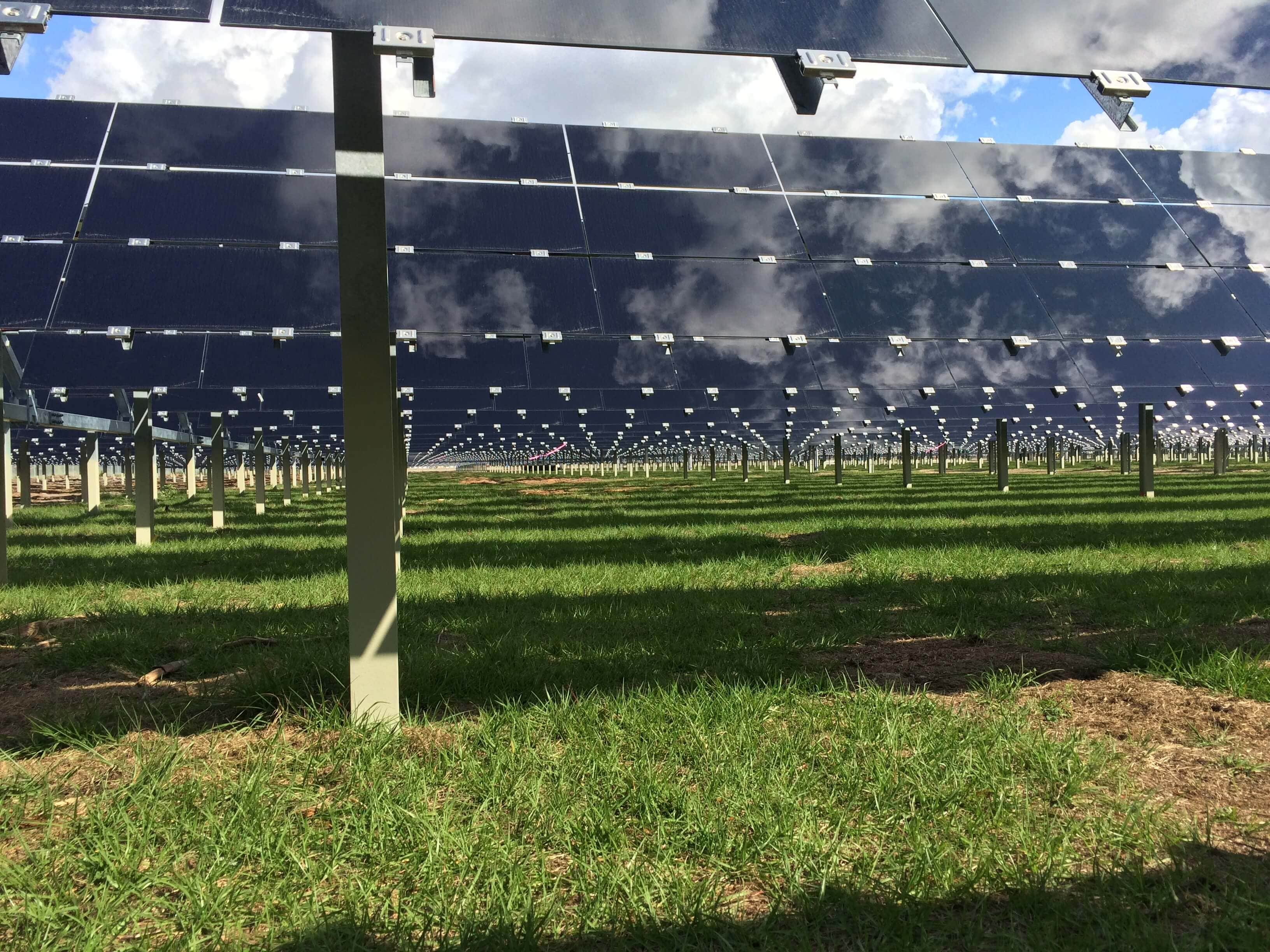 Burns & McDonnell has announced it recently completed the Big Bend solar project in Tampa, Fla., for utility Tampa Electric.
Situated near the Big Bend Power Station in Apollo Beach, the 106-acre, 23 MW DC solar project is owned and operated by Tampa Electric and is the largest single source of solar power in the Tampa area, with capacity to serve 3,300 homes. According to Burns & McDonnell, which served as the engineering, procurement and construction contractor, the project features over 202,000 First Solar thin-film PV panels installed in 1,772 rows supported by 14,000 direct-driven steel piles. The project also features SMA inverters, and the panels are outfitted with sensors and drive motors that enable them to track the movement of the sun and generate more energy over fixed installations, adds Burns & McDonnell.
"The Big Bend solar plant is significant in proving utility-scale PV is cost-competitive with traditional generation for regulated utilities," says Matt Brinkman, Burns & McDonnell's principal and national director of solar projects. "Solar costs have decreased dramatically."
According to a recent press release from Tampa Electric, the project started commercial operation in February and represents the third large-scale solar project for the utility since 2015. The first, a 2 MW facility on the top floor of Tampa International Airport's south economy parking garage, produces enough electricity to power up to 250 homes. Tampa Electric also installed a 1.8 MW solar facility at LEGOLAND Florida Resort.
"Tampa Electric is proud to have built the Tampa Bay area's largest solar array," says Gordon Gillette, president of Tampa Electric, in the release. "This investment in large-scale solar using the latest technology further demonstrates our commitment to clean energy, as part of our commitment to deliver affordable and reliable energy to our 730,000 customers."