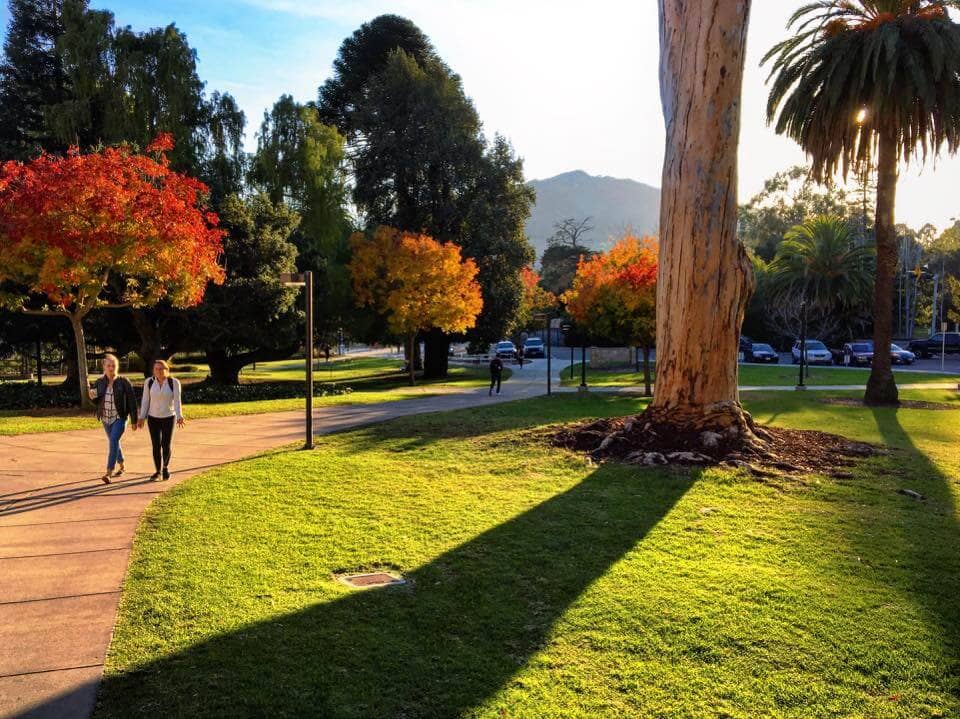 Cal Poly, a polytechnic public university located in San Luis Obispo, Calif., has announced it will break ground this summer on a solar farm that will generate renewable energy, create "Learn by Doing" opportunities for students and save the university millions of dollars.
The facility, to be erected adjacent to Highway 1 on the western side of the Cal Poly campus, will be financed, designed, constructed and maintained by REC Solar. Interestingly, REC Solar, a solar provider headquartered in San Luis Obispo, was founded by Cal Poly graduates in 1997.
The 18.5-acre solar farm is slated for completion this coming winter. According to Cal Poly, the project will include more than 16,000 solar panels totaling 4.5 MW AC and will generate more than 11 million kWh per year – enough to power more than 1,000 homes, or about 25% of Cal Poly's total energy needs. The solar farm will use single-axis tracking technology to follow the sun across the sky, producing approximately 30% more energy than a stationary system, the university adds.
In addition to the environmental benefits, the energy produced by the solar farm will result in direct savings on Cal Poly's utility bills totaling about $17 million over 20 years. The solar farm is being financed by REC Solar via a power purchase agreement (PPA), which allows Cal Poly to purchase energy at a lower rate without paying any upfront costs for the system construction and maintenance.
"This is the first major energy project Cal Poly has undertaken since we committed to achieving climate neutrality," explains Dennis Elliot, the university's director of energy, utilities and sustainability. "This is a huge step toward our goal of climate neutrality, and we are very excited about using this new facility to support student hands-on Learn by Doing."
The solar farm is being designed to maximize academic applications for both students and faculty. It will incorporate a solar engineering laboratory for students to conduct experiments with solar technology in a hands-on environment. A wide variety of performance data will be continuously measured and made available through a Web-based dashboard to aid in solar technology research.
In addition, Cal Poly's Animal Science program will use the site to research vegetation management practices for utility-scale solar farms while grazing the site with its sheep herd.
REC Solar will partner with the university to provide funds for student and faculty involvement; help develop curriculum that meets Cal Poly's sustainability learning objectives and educates future renewable energy professionals; and collaborate on applied research. The curriculum will integrate solar PV fundamentals into a variety of science and engineering courses and create new courses for renewable energy system design.
"We hope this solar farm sets the standard for how these infrastructure projects can support the university's academic mission, and we are proud to be doing so with a local company with such strong ties to Cal Poly," concludes Elliot.
Photo of Cal Poly campus courtesy of the university's Facebook page