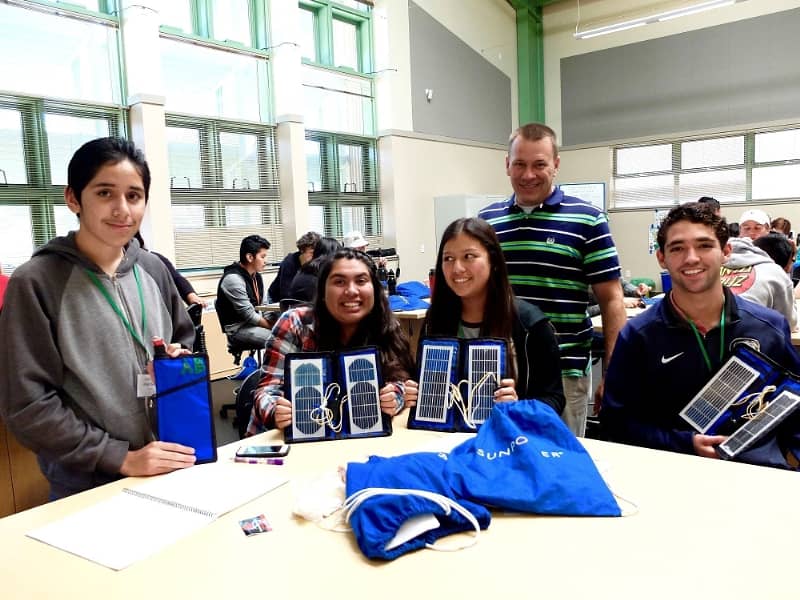 Approximately 550 students from more than 30 California school districts are planning to participate in this summer's SunPower Solar Energy Academy, a work-based learning program provided by solar technology and energy services company SunPower Corp.
The project- and activity-based learning program is delivered over the course of one week in each participating region, immersing high school students in a solar-focused curriculum that emphasizes the real-world application of science, technology, engineering and mathematics (STEM). Participating students and teachers work with industry professionals and participate in learning laboratories and field trips to nearby solar system installations. The program concludes with student presentations to a panel of industry representatives, school board members, teachers and community leaders.
"As solar power plays an increasingly critical role in meeting global energy demand, students participating in the SunPower Solar Energy Academy may be the engineers and business leaders charting our energy future," says SunPower's Bill Kelly. "In the process of learning about solar technology and energy solutions, the students' enthusiasm and ability to understand complex concepts is very inspiring.
The 2016 summer schedule started this week with 36 students and teachers from Pajaro Valley Unified School District (PVUSD) joining STEM instructors and solar professionals at Cabrillo College in Watsonville, Calif.
"This is the third year we are offering this SunPower program to our students and staff, and we're excited to get started," says PVUSD Assistant Superintendent of Curriculum and Instruction Susan Perez. "The SunPower Solar Energy Academy brings relevant and real-life knowledge into the classroom, while preparing students for the challenges of the 21st century. We're proud to support the development of our district's young people with this valuable STEM curriculum during the summer months."
In total, nearly 1,000 students and more than 110 teachers have participated since the summer academy was first launched in 2012; there are nearly twice the numbers of students and districts enrolled in this year's programs as participated last summer, according to SunPower.