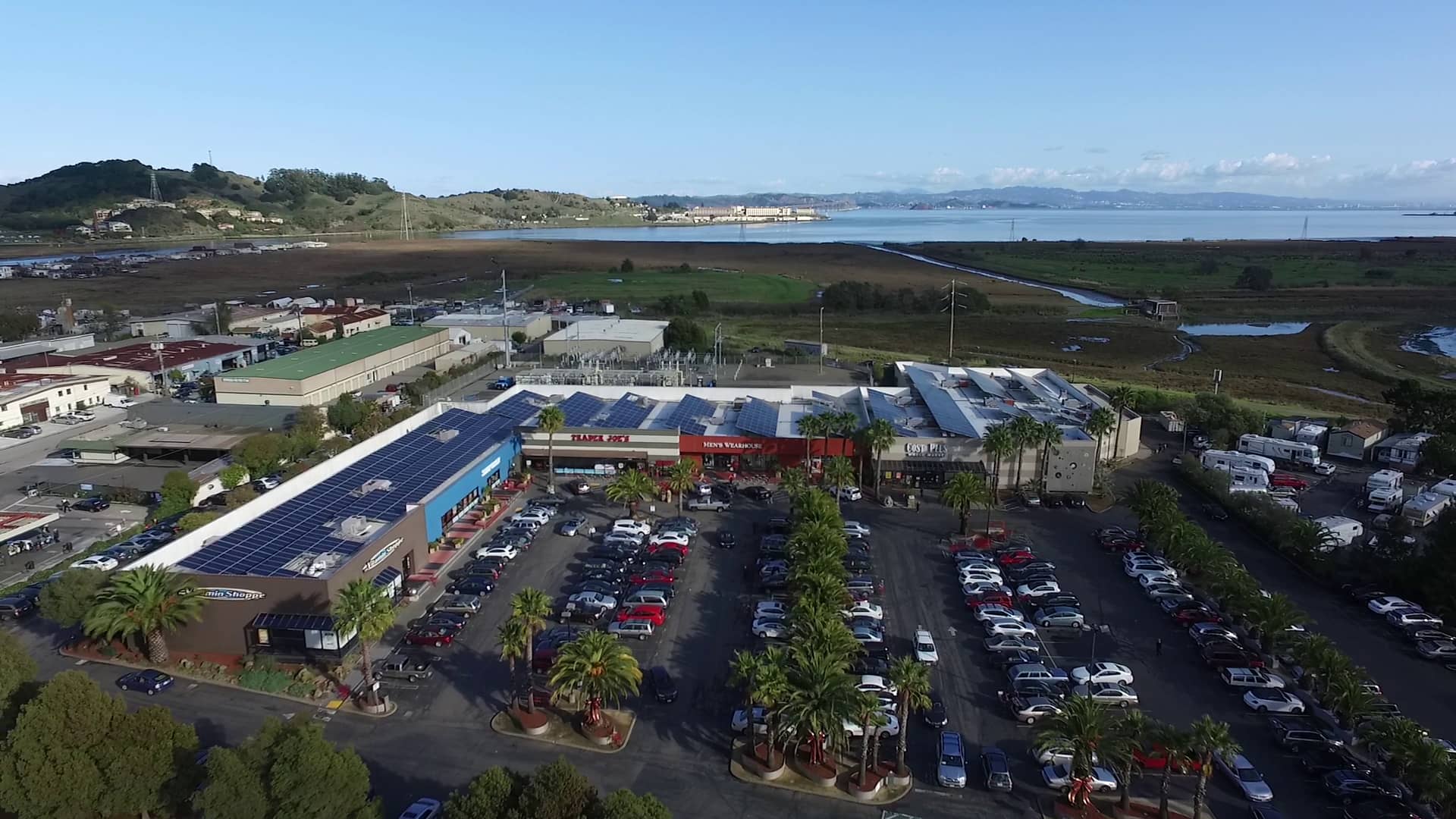 Rawson, Blum & Leon (RBL), a San Francisco-based real estate owner, developer and manager, and Alta Energy, an analytics and procurement company that helps businesses deploy renewable energy, have announced the installation of a 345 kW solar PV system at RBL's Cost Plus Plaza shopping center in Larkspur, Calif.
The 53,000 square-foot center's rooftop solar system is expected to generate more than 540,000 kWh of clean energy annually, generating approximately $50,000, or $0.94 per square foot, in new revenue per year for RBL.
"Solar energy helps us increase revenue at our Cost Plus Plaza property while also helping the environment. We believe our tenants and their customers appreciate knowing the property is producing solar energy," says Ari Blum, partner at RBL.
The energy produced from the Cost Plus Plaza solar system will be sold to MCE, a local public electricity provider, through a standard-offer feed-in-tariff contract. BayWa Renewable Energy was selected as the project developer and completed the installation of the PV system.
"With this solar project, RBL tapped what is typically a property's most under-utilized asset – its roof – to generate new income and enhance the return of the real estate asset, while also benefiting the environment," says Jeff Hintzke, Alta Energy's vice president of operations. "Alta Energy is proud to have provided RBL with the analytics, financing options, technical assessments and procurement services to make this project become a reality."