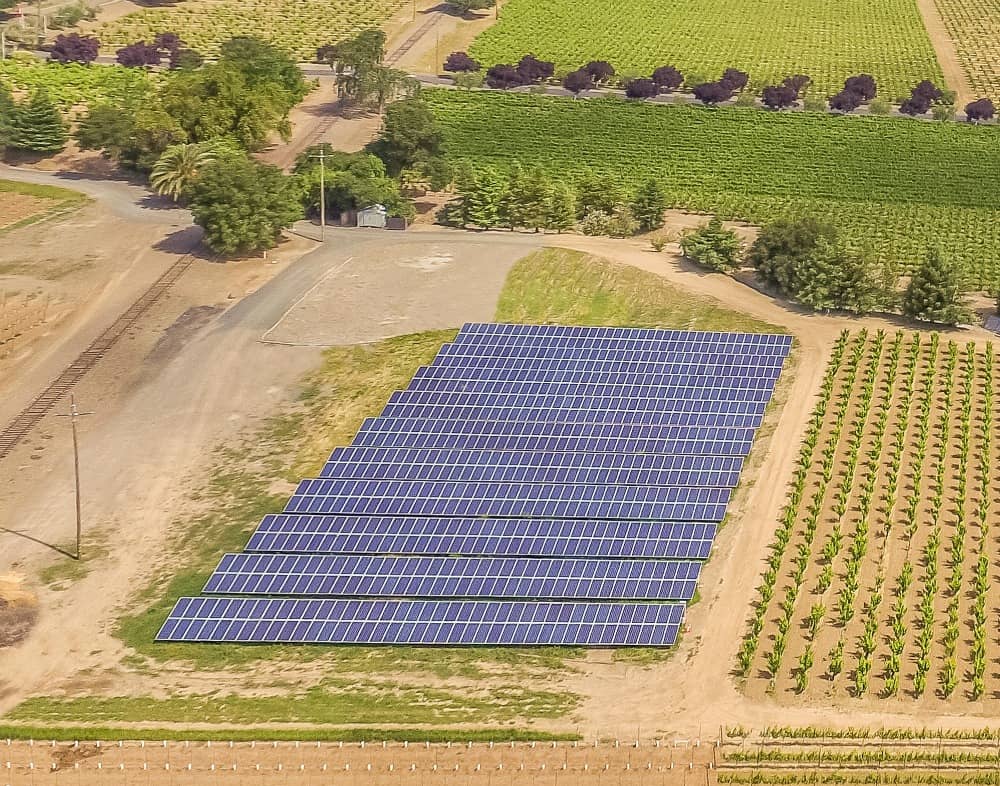 McDonell Electric Inc., a California-based electrical contractor, has announced the completion of a new 240 kW solar array at Trentadue Winery in Geyserville, Calif.
McDonell says the ground-mounted system was designed in-house, with the company acting as the engineering, procurement, and construction contractor for the project.  RBI Solar was tapped to install the racking system and 800 ET Solar modules. The system was designed using SMA Tripower inverters and Also Energy for the monitoring.
"We're excited about this project. The cost savings for us make this a good investment," says Victor Trentadue. "We've been looking at solar for some time, and McDonell Electric came to us last year with a proposal that made sense for us."
The array is sited on an underutilized area of land that was previously not in vines. According to McDonell, the system will offset the energy needs of the location's winery, tasting room, event center and several farmworker residences through Pacific Gas and Electric's (PG&E) net energy metering aggregation program.
"This project was not your average solar project; there were some zoning issues because this is prime agricultural land in the Alexander Valley," explains Eric McDonell, president of McDonell Electric. "We started this project in the rainy season. Combine that with a long AC run crossing under a blue-line creek, and PG&E had to upgrade their equipment. Difficult, yes, but not impossible."