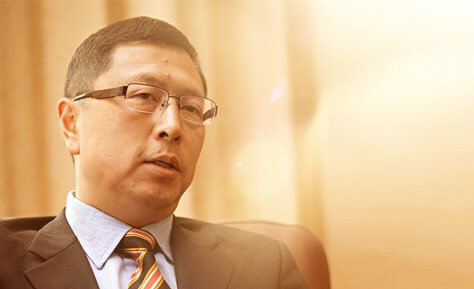 Canadian Solar Inc. has announced a proposal by its chairman, president and CEO, Dr. Shawn Qu, to take the company private. The company, which has been publicly listed on the NASDAQ stock exchange since 2006, could become the latest China-rooted module manufacturer to walk away from the U.S. stock markets.
According to a press release, Canadian Solar's board of directors received a preliminary, non-binding proposal letter Qu to acquire all of the outstanding common shares of the company not already beneficially owned by the CEO and his wife, Hanbing Zhang, in a "going-private" transaction for cash consideration of $18.47 per common share.
According to the letter, dated Dec. 9, Qu and Zhang "currently beneficially own approximately 23.5 percent of the issued and outstanding common shares of the company on a fully diluted and as-converted basis."
In the letter, Qu wrote, "I believe that my proposal of US$18.47 in cash per common share will provide a very attractive opportunity to the company's shareholders. This price represents a premium of approximately 7.1 percent to the company's closing price on Dec. 8, 2017, and a premium of approximately 10 percent to the average closing price during the last 90 trading days."
He added, "I believe that the transaction will provide superior value to the company's shareholders as compared to remaining a publicly traded company. I recognize, of course, that the board will evaluate the proposed transaction independently before it can make its determination whether to endorse it."
"In closing, I would like to express my commitment to working together with you [the board] to bring this transaction to a successful and timely conclusion," Qu wrote. "I have engaged Skadden, Arps, Slate, Meagher & Flom LLP as my U.S. legal advisor and Stikeman Elliott LLP as my Canadian legal advisor. Both are ready to help bring this transaction forward in a timely manner."
According to the press release, Canadian Solar's board has formed a special committee of independent and disinterested directors to consider the proposed transaction. The company expects that the committee will retain independent advisors, including independent legal and financial advisors, to assist it in this process. The board also notes that the proposal does not necessarily mean a definitive transaction will be approved or consummated.
Canadian Solar's potential deal to go private follows similar actions recently taken by other module manufacturers, including China-based Trina Solar and JA Solar.
Raj Prabhu, CEO and co-founder of clean energy communications and research firm Mercom Capital Group, says that despite its name and Ontario headquarters, Canadian Solar is largely considered a Chinese solar manufacturer "because most of their operations are in China."
As for why some companies have been turning away from the U.S. stock markets, Prabhu says, "Chinese manufacturers have not been able to get the valuation they desired on the U.S. stock markets, which has led them to take their companies private through management buyouts. So far, we have seen Trina and JA Solar go private, and ReneSola did the same with their manufacturing unit.
"It becomes challenging to secure outside financing when the valuations are low, as you have to give away more equity than you would like when doing a stock offering (and generally the cost of borrowing goes up)," he explains. "Chinese solar module prices have been consistently falling for years, with manufacturers struggling to make a profit, which has been reflected in stock values. Too much depends on policies in major solar markets that can change the course of a company and the markets on a dime. The constant uncertainty has been bad for stocks."
Prabhu adds, "The thought process for some Chinese solar manufacturers has been to go private, clean up their financials and operations, and maybe try to re-list on the Hong Kong Stock Exchange at a much better valuation. Also, Chinese domestic demand has increased greatly, with 2017 installations expected to top 50 GW. It might make sense for these companies to be centered around their biggest market."
If Canadian Solar's deal were to advance, what could it mean for the company?
"In the short term, they don't have to worry about compliance and all that goes with being a public company in the United States," says Prabhu. "They can go public again on the stock market of their choice if they can be valued higher. There are not a lot of downsides considering their struggles on NASDAQ over the years."
Photo of Qu courtesy of Canadian Solar's website