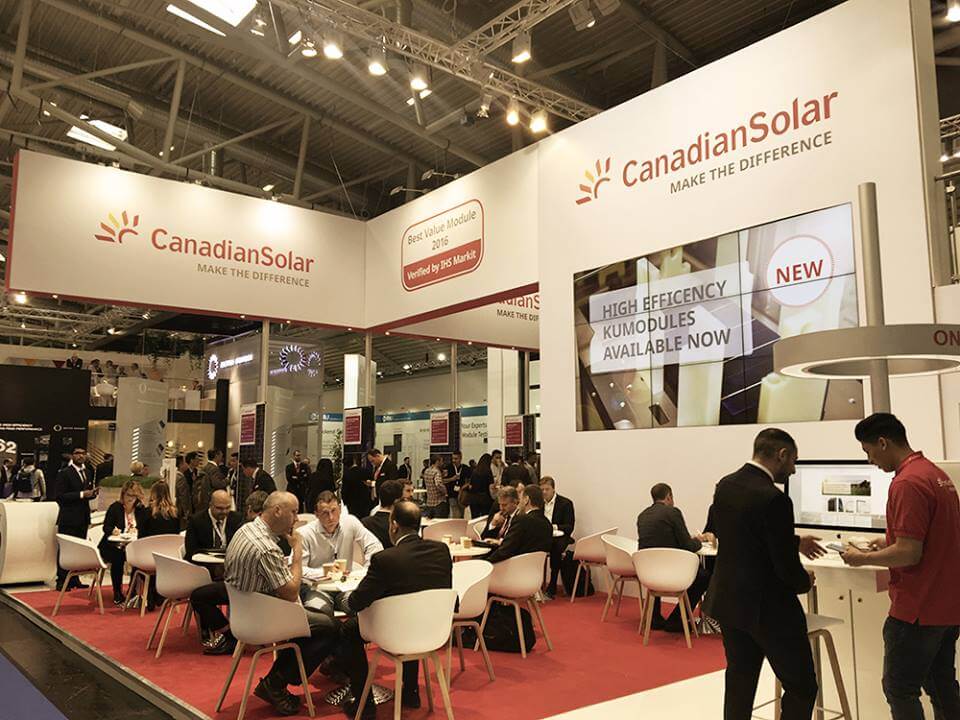 PV manufacturer Canadian Solar Inc. has announced it is showcasing its latest high-efficiency poly modules, named Ku Modules, at the Intersolar Europe trade show this week in Munich.
The new Ku Module portfolio uses Canadian Solar's proprietary black silicon cell technology, whose efficiency the company claims exceeds that of current standard poly cells in the market. The Ku Modules are "cool" in terms of lower NMOT and lower hotspot risks, resulting in better energy yield and reliability, according to Canadian Solar.
The Ku Module product portfolio consists of KuMax (144 cells), KuPower (120 cells), KuBlack (120 cells) and the corresponding double-glass KuDymond. The KuMax modules have a power class up to 360 W. The delivery of KuPower modules started this month.
More information on the new modules is available here.
Photo courtesy of Canadian Solar's Facebook page