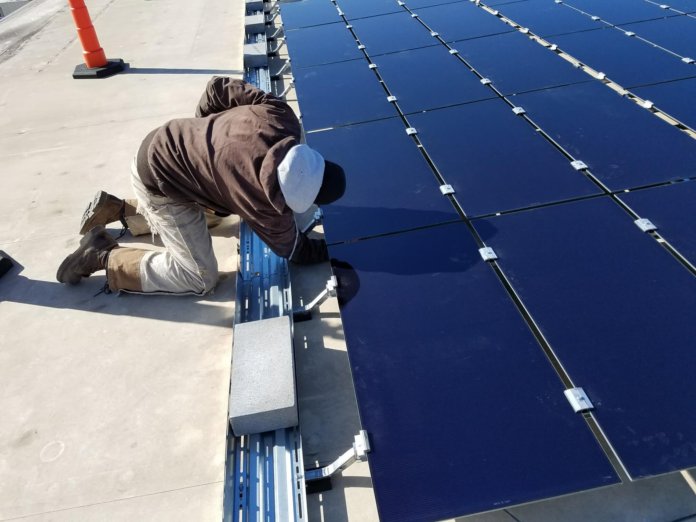 Foley Power Solutions, a division of Foley Equipment, has installed a Cat Microgrid from Caterpillar on the roof of its Kansas City, Mo., location.
The company – which also offers solar, microgrid and energy storage systems from Caterpillar – says the 1,500 Cat-branded, thin-film solar panels will produce 172 kW, about one-third of the building's energy use. Foley notes that Kansas City typically has 215 sunny days per year.
Installed by Cromwell Solar, the solar array is the largest on-site solar installation for a commercial business in Kansas City, Mo., claims Foley. The installation is projected to pay for itself in five years.
"With solar energy now 74 percent less expensive than five years ago, we are confident that going solar is the right decision," says James Kerschinske, Foley's power solutions sales manager. "Commercial businesses are always searching for more way to reduce costs and stay competitive, and solar is a proven cost-cutter."