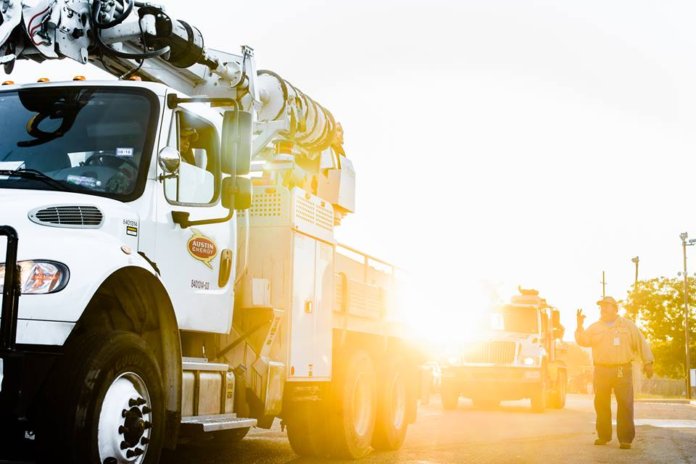 Austin Energy, the publicly owned utility of Austin, Texas, is pushing forward with renewables in a big way after inking what might be the cheapest solar power purchase agreement (PPA) in the U.S. and launching a new community solar offer for its low-income customers.
The Austin City Council recently approved a PPA between the municipal utility and developer Intersect Power for the the output of a new, 150 MW solar project, which is expected to reach commercial operation in 2020.
According to Austin Energy, the Intersect Power agreement will cost an estimated $10 million to $12 million annually for 15 years. In an article, Greentech Media suggests, "It's the lowest solar PPA price the U.S. has ever seen," with GTM Research analyst Colin Smith noting the record-low contract is "a pretty bold statement" amid the current market uncertainty surrounding the Section 201 trade case.
The article, authored by Greentech Media's Emma Foehringer Merchant, states, "The Texas-based utility did not offer exact details on the megawatt-hour price for the agreement. But based on some back-of-the-envelope calculations, Smith estimates the cost hovers between $23.50 and $27.25 per megawatt-hour. It could even be as low as $21 per megawatt-hour."
In a press release, Austin Energy says it currently produces enough renewable power to meet 40% of its 475,000 customers' power needs. With the new PPA, the municipal utility is expected to become 51% renewable in 2020.
Adding to Austin Energy's existing portfolio of carbon-free resources, the contract will bring Austin Energy's utility-scale solar capacity to 792 MW, along with 1,400 MW of wind power. This Intersect Power contract also allows the utility to purchase an additional 30 MW provided it is feasible and has the same favorable economics, the utility notes.
"This purchase power agreement not only gets us closer to achieving the city's renewable energy goals, but it's also a good deal for our customers," says Jackie Sargent, general manager of Austin Energy, in the release. "I am pleased that we can pursue this affordable project and continue to demonstrate economic and environmental leadership on behalf of our community."
On Aug. 17, the Austin City Council approved the Austin Energy Resource, Generation, and Climate Protection Plan to 2027. Austin Energy says this updated plan includes a goal of achieving 65% renewable energy use by 2027. As a part of that renewable goal, installed solar capacity would increase to at least 950 MW by 2025, according to the utility.
Low-income community solar
In addition to signing the PPA with Intersect Power, Austin Energy has also begun taking applications for a new offer to help low-income customers purchase locally produced solar power without the need to install panels.
The utility says the new offer will enable roughly 200 Customer Assistance Program (CAP) participants to subscribe to Austin Energy's latest community solar site, the 2.5 MW La Loma project, at a discounted rate. In a press release, Austin Energy explains that its CAP provides utility discounts to some 37,000 energy customers who qualify by participating in at least one of seven specified social service programs.
"Austin wants to shrink its carbon footprint," says Austin Mayor Steve Adler in the release. "We're doing that by getting a majority of our power from renewable sources. Now, with the new low-income community solar rate, more people can go green – and save money doing it."
Located adjacent to the utility's Kingsbery substation in East Austin, the La Loma facility represents the utility's second community solar project and is nearing completion. With more than 9,000 panels, the LA Loma project will produce at least 4,400 MWh of electric power per year, according to Austin Energy.
When the 2.5 MW project is energized in January, roughly 400 utility customers will be able to subscribe to it, with half of La Loma's capacity dedicated to low-income CAP participants on a first-come, first-serve basis.
Austin Energy notes there are examples throughout the country where states, developers or utilities have incentivized community solar for low- to moderate-income customers. Colorado, Maryland and New York, for example, require that a certain percentage of each community solar project include low- to moderate-income customer participation.
Sargent says, "Our new program will help bring the benefits of our local solar offerings to even more of our customers."
Photo courtesy of Austin Energy