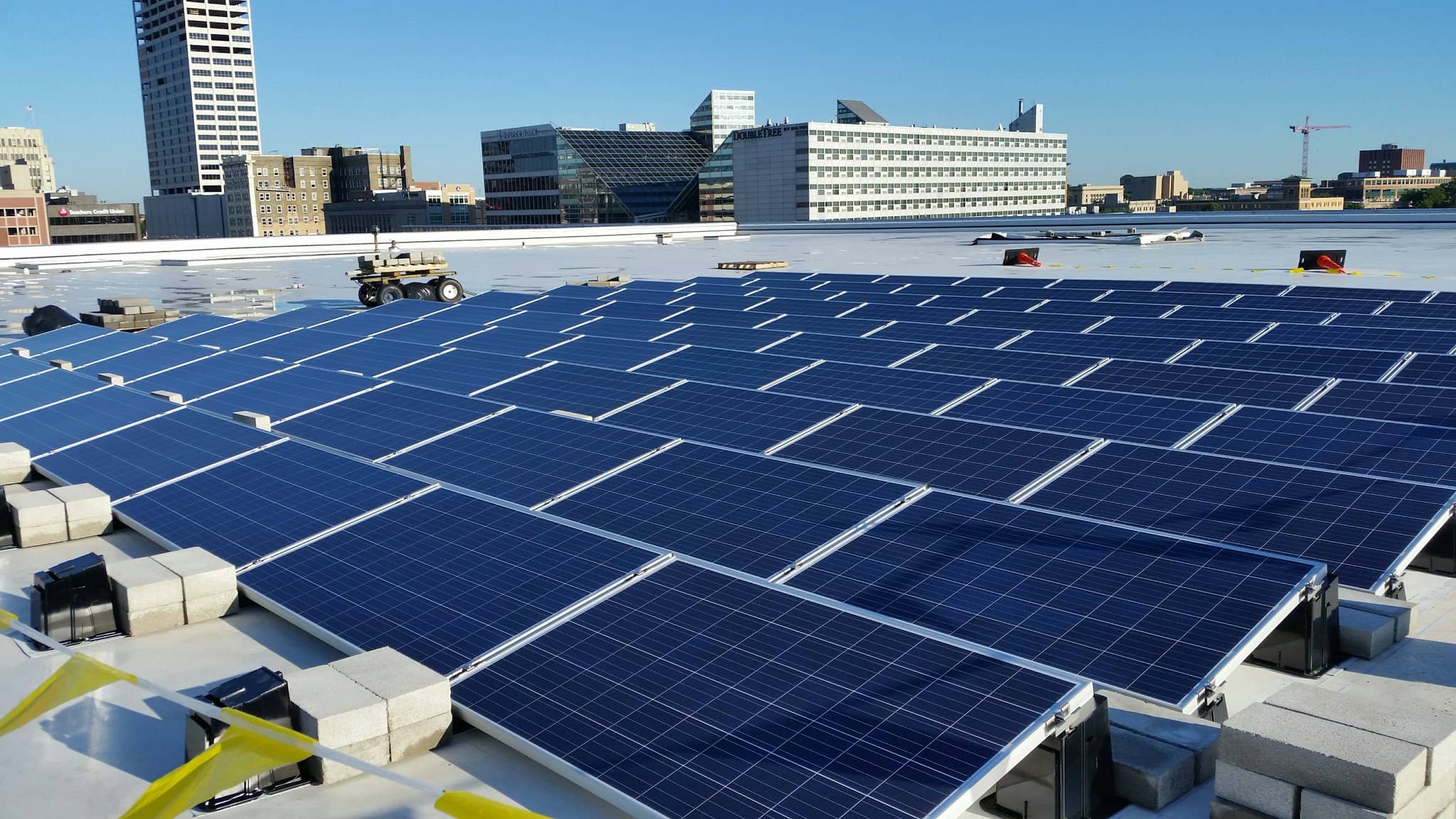 The City of South Bend, Ind., has announced completion of a solar installation at Century Center as part of the city's sustainability initiative. The solar photovoltaic system is made up of 90 panels installed on the south roof.
"Solar on city buildings is an important part of our efforts to model sustainable practices," says South Bend Mayor Pete Buttigieg. "I'm proud that we're setting an example in reducing emissions, and we will continue to explore solar and other renewable energy sources to ensure a greener, cleaner and more sustainable city."
In June 2015, South Bend received a matching grant from the Solar Uniting Neighbors program, administered by the Indiana Association for Community Economic Development, to install the solar panels. Solar PV is part of the $5 million energy efficiency project nearing completion at Century Center, which will significantly reduce operational costs over the next 15 years. Crews have also retrofitted the building's heating and cooling systems and hundreds of light fixtures to reduce the facility's energy use.
The city says the new solar panels are also part of a larger commitment to reduce the greenhouse-gas emissions and save taxpayer money, focusing on energy efficiency in buildings and a clean-fuel vehicle program for its fleet of cars and trucks.