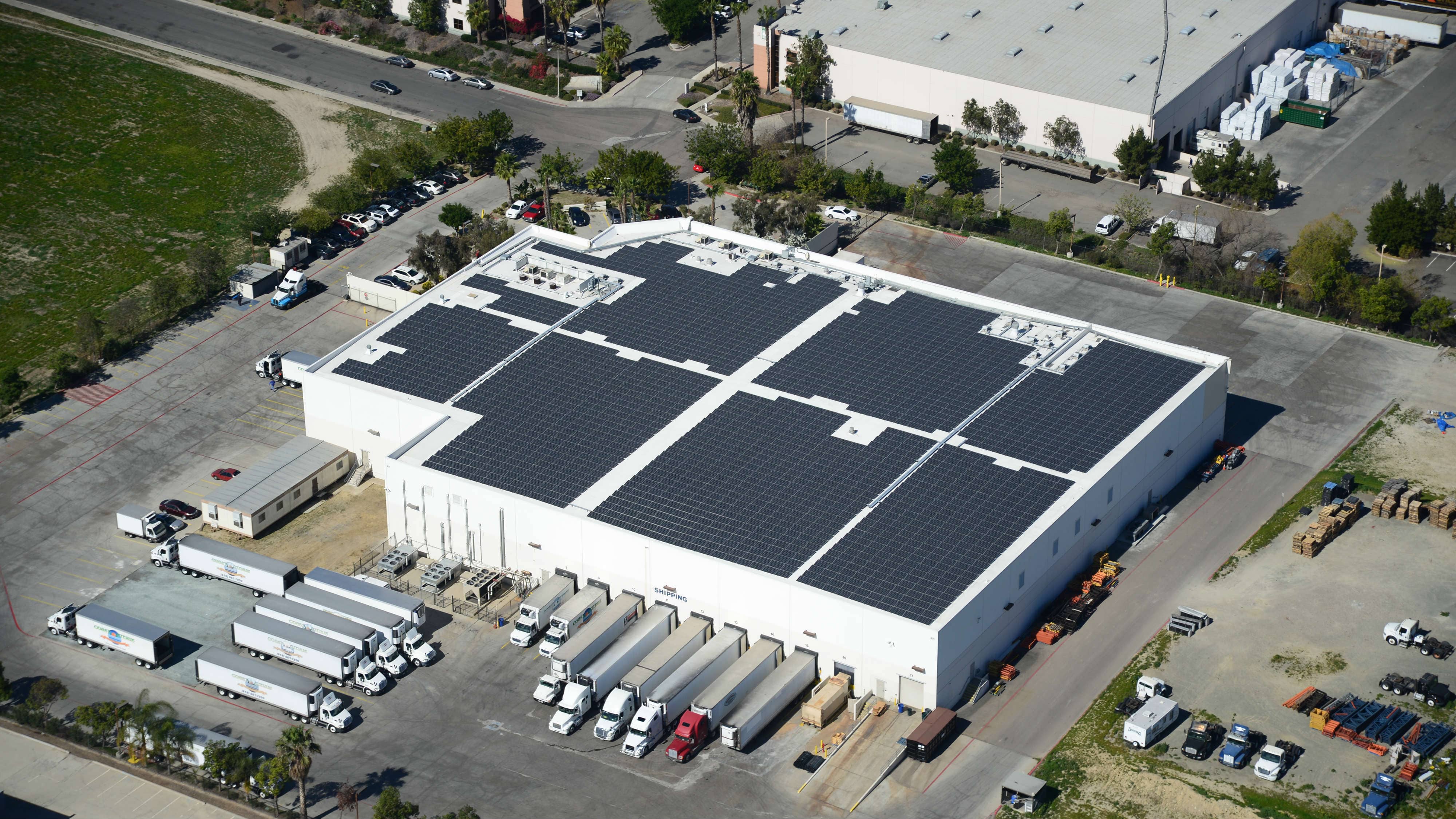 Coast Citrus Distributors, a wholesaler of fruits and vegetables in the U.S. and Mexico, has announced the completion and operation of a 622 kW rooftop solar array at its headquarters in San Diego.
Borrego Solar Systems Inc. developed, designed and built Coast Citrus' system. The installer says the solar project will generate approximately 1.1 million kWh of energy in its first year, which will provide enough power to meet about 40% of the facility's current energy needs, resulting in an estimated 30% reduction in energy costs.
"We took a hard look at our energy expenditure and the utility rates we were paying, which are expected to continue rising, and realized that by investing in solar we would be able to save money and mitigate risk over the long term," explains Coast Citrus Chief Financial Officer Isabel Freeland. "Going solar fits with a few core values we have here at Coast Citrus, which are to provide value to our customers and to continue improving our operations. Solar enables us to cut our energy costs and shrink our carbon footprint, making us a more efficient organization in more ways than one."
Coast Citrus received incentive funds from the California Solar Initiative and financed the remaining amount with a seven-year operational lease with Farmers and Merchant Bank. The lease enabled the company to go solar without paying any upfront costs.
"Coast Citrus is a perfect candidate for incorporating onsite solar generation into its energy management strategy," says Kyle Kearney, a vice president of project development at Borrego Solar. "From ripening rooms that need to be kept at set temperatures to freezers, refrigerators and packing machinery, the company relies on a vast array of energy-intensive equipment that needs to be running constantly. By deploying solar, Coast Citrus is able to reduce the amount of energy it needs to buy from the utility and minimizes its exposure to increasing energy costs while it continues to expand operations."