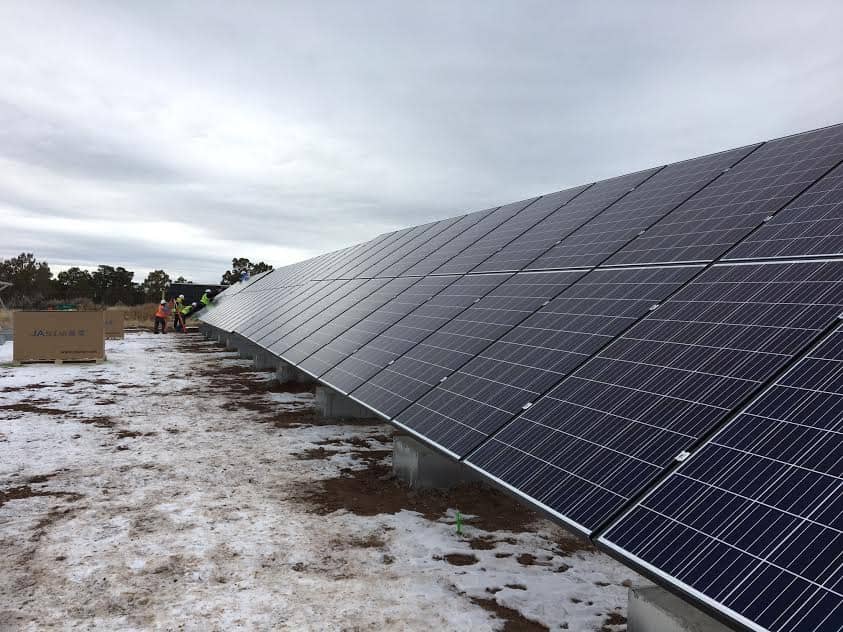 The Colorado Energy Office, GRID Alternatives and rural electric cooperative San Miguel Power Association (SMPA) have announced a brownfield-sited community solar array that will lower the electric bills of qualified low-income residents in SMPA's service territory.
The 200 kW project, located on a closed landfill in Norwood, Colo., was jointly developed with San Miguel County. Project supporters also include Energy Outreach Colorado, the Telluride Foundation and EcoAction Partners.
According to SMPA CEO Brad Zaporski, the electric co-op has been looking to increase its local renewable energy generation portfolio in a way that makes the resource available to a larger portion of its members and keeps utility bills affordable. Turning an old landfill into a site of local clean renewable energy generation adds an additional layer of benefit to the community and the environment.
"SMPA has long been a leader in energy efficiency and renewable energy," says SMPA Board President Rube Felicelli. "We are now making home efficiency upgrades and local renewable energy readily available to our lower-income members through SMPA's 'IQ' or 'income-qualified' Weatherization and Solar Programs. We are excited to join with our partners to reduce our carbon footprint while also reducing the financial burden of high electrical bills on local families in need."
This is the sixth low-income community solar demonstration project developed in partnership with local utilities through a $1.2 million grant nonprofit solar installer GRID Alternatives received from the Colorado Energy Office in August 2015. Each project is piloting a slight variation on the low-income community solar model to address the unique needs of rural utility service areas and their customers.
"This project, with its multiple bottom lines – energy cost saving for families, renewable energy, brownfield reclamation, and local solar job training – is a win for the whole community and a model for the state and the nation," says Chuck Watkins, executive director of GRID Alternatives Colorado.
"This demonstration project with GRID and SMPA reinforces our low-cost approach to community solar, which blends the delivery of clean-generated electricity and assisting our neighbors in need," adds Colorado Energy Office Director Jeff Ackermann.