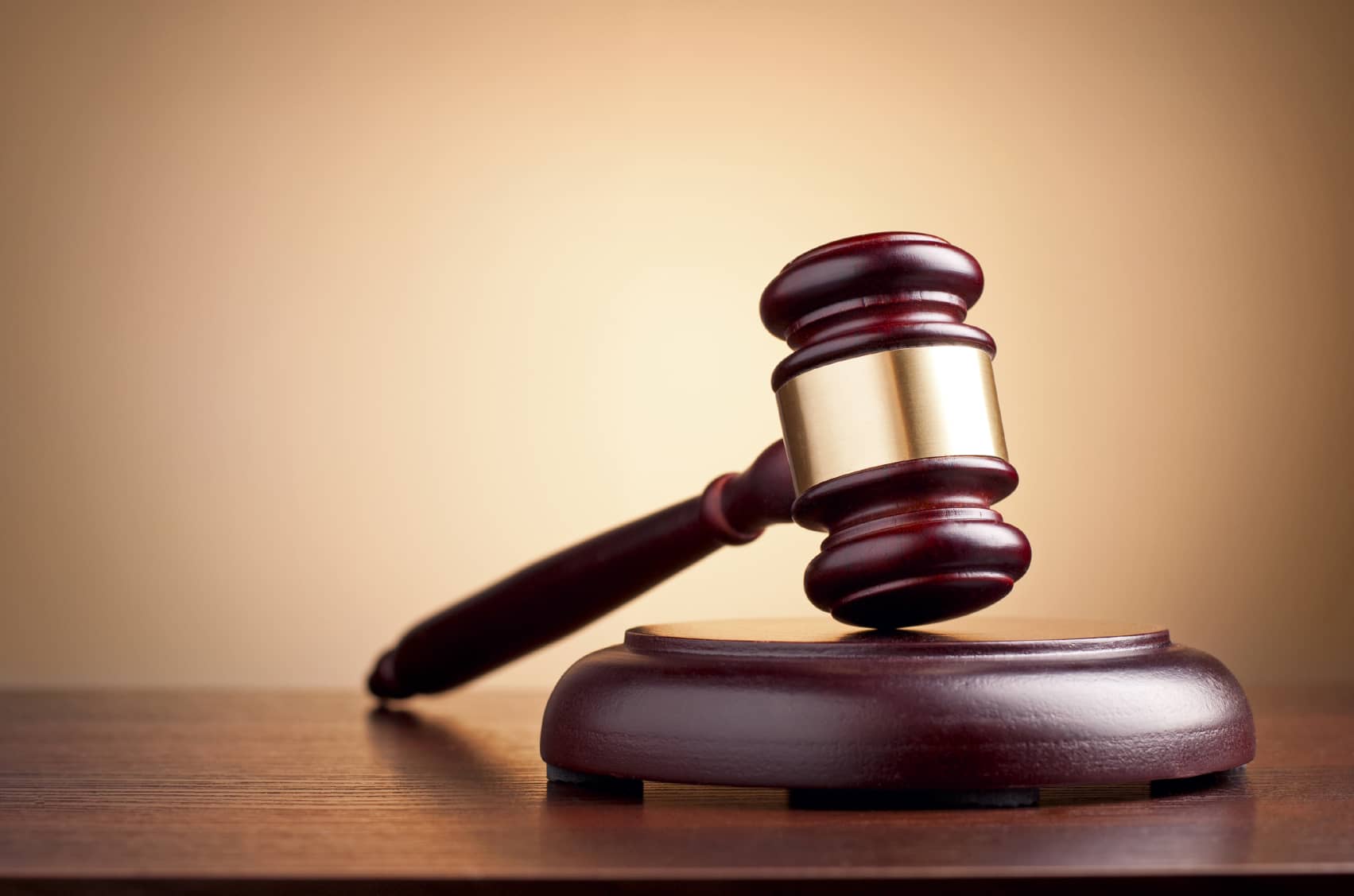 On Tuesday, the U.S. International Trade Commission (ITC) revealed its highly anticipated – and, for many solar stakeholders, feared – remedy recommendations under the Section 201 trade case, which the commission will now send to President Donald Trump for consideration.
Case co-petitioner Suniva has expressed disappointment, claiming the recommendations don't go far enough, while the Solar Energy Industries Association (SEIA) maintains that potential tariffs would be "intensely harmful" to the U.S. market. The final decision on what, if any, trade action to impose on solar imports will be up to Trump.
In September, the ITC unanimously determined that imported crystalline silicon photovoltaic (CSPV) cells and modules have caused, or threatened to cause, "serious injury" to the domestic CSPV manufacturing industry. The remedy recommendations come after the ITC held two public hearings on the case and weighed stakeholder input, including from case co-petitioners Suniva and SolarWorld Americas and SEIA, which has led a major campaign against the Section 201 petition.
In the lead-up to a remedy hearing in early October, Suniva and SolarWorld revised their own proposed remedies. They requested an import tariff of $0.25/W per CSPV cell – a decrease from Suniva's initial $0.40/W proposal – and a tariff of $0.32/W per CSPV module in year one. The proposed tariffs would've declined slightly over the four-year relief period afforded under a Section 201 case. Furthermore, Suniva requested a minimum import price (MIP) of $0.78/W per CSPV module to $0.74/W in year one, with the MIP also gradually declining over the four-year period. However, instead of an MIP, SolarWorld proposed an import quota starting at 0.22 GW for CSPV cells and 5.7 GW for CSPV modules.
The co-petitioners argued that an "effective remedy" should include a combination of the requested tariffs and either Suniva's proposed MIP or SolarWorld's proposed quota.
Meanwhile, SEIA claimed the co-petitioners' proposed tariffs were miscalculated and too high and, thus, illegal. The solar organization also called on the ITC to instead recommend that the president establish an import license fee system for CSPV products and explore other federal support options.
The Decision
On Tuesday, the four ITC commissioners offered a variety of remedy recommendations. However, as of press time, the commissioners have not specified what "ad valorem" rate they used to calculate their proposed tariffs, making it difficult to verify what the cent-per-watt price might be.
According to an ITC document, "With regard to CSPV cells, [Chairman Rhonda K. Schmidtlein] recommends a tariff-rate quota with an in-quota tariff rate of 10 percent ad valorem and an in-quota volume level of 0.5 gigawatts. For U.S. imports of cells that exceed the 0.5 gigawatt volume level, she recommends a tariff rate of 30 percent ad valorem. Chairman Schmidtlein recommends that this tariff-rate quota be implemented for four years and that the in-quota level be incrementally raised and the tariff rate incrementally reduced during the remedy period."
In addition, "With regard to CSPV modules, she recommends an ad valorem tariff rate of 35 percent to be incrementally reduced during the four-year remedy period. Chairman Schmidtlein also recommends that the president initiate international negotiations to address the underlying cause of the increase in imports of CSPV products and alleviate the serious injury thereof."
Meanwhile, Vice Chairman David S. Johanson and Commissioner Irving A. Williamson jointly recommend the following: "For imports of CSPV products in cell form, we recommend an additional 30 percent ad valorem tariff on imports in excess of 1 gigawatt. In each subsequent year, we recommend that this tariff rate decrease by five percentage points and that the in-quota amount increase by 0.2 gigawatts. The rate of duty on in-quota CSPV products in cell form will remain unchanged.
"For imports of CSPV products in module form, we recommend an additional 30 percent ad valorem tariff, to be phased down by five percentage points per year in each of the subsequent years."
Furthermore, the two commissioners say, "We recommend that the president direct the United States Department of Labor and the United States Department of Commerce to provide expedited consideration of any application for trade adjustment assistance for workers and/or firms that are affected by subject imports."
"Finally, we recommend that the president also consider any appropriate funding mechanisms that may facilitate a positive adjustment to import competition."
Seperately, Commissioner Meredith M. Broadbent recommends "the president impose a quantitative restriction on imports of CSPV products into the United States, including cells and modules, for a four-year period, administered on a global basis. I recommend that the quantitative restriction be set at 8.9 gigawatts in the first year, and increase by 1.4 gigawatts each subsequent year."
Broadbent also seems to agree with SEIA's proposal for import licenses, saying, "In accordance with Section 1102 of the Trade Agreements Act of 1979 and the president's authority in section 203(a)(3)(F) of the Trade Act, I also recommend that the president administer these quantitative restrictions by selling import licenses at public auction at a minimum price of one cent per watt."
Broadbent adds, "The sale of import licenses in the volumes that I have recommended will likely generate U.S. government revenue of at least $89 million in the first year, and this revenue would increase by at least $14 million each year thereafter. I recommend that the president, to the extent permitted by law, authorize the use of funds equal to the amount generated by import license auctions to provide development assistance to domestic CSPV product manufacturers for the duration of the remedy period, such as through authorized programs at the United States Department of Energy."
Notably, Broadbent also appears to agree with SEIA and other case opponents that tariffs hinder the domestic solar industry, overall: "While U.S. firms and workers have been highly successful in the broader solar energy industry, I note that imports have accounted for nearly all CSPV products in the U.S. market for many years. U.S. producers of CSPV products have supplied very small quantities of these products. Therefore, any tariff, tariff-rate quota, or quantitative restriction that significantly limits global imports would lead to a substantial increase in prices, suppressing demand for CSPV products in the United States. Such a decline in demand would adversely affect the hundreds of thousands of U.S. workers employed in installing solar projects, manufacturing other equipment used in CSPV installations, and providing a range of services, including cutting-edge research and development, in support of this market."
As previously reported, ITC commissioners also recommend that Canada, Singapore, Australia, and a number of other U.S. free-trade partner countries be exempt from any global trade actions.
According to the ITC, full details of the commissioners' recommendations will be included in the report to the president, which Trump will receive by Nov. 13 and will be made publicly available by Dec. 4.
Reactions
Suniva, the bankrupt CSPV manufacturer that launched the Section 201 probe, says it is disappointed with the ITC's new remedy ruling.
"While we are deeply appreciative that the ITC unanimously found that the U.S. solar cell and module manufacturing industry has suffered serious injury at the hands of foreign imports, the remedy recommended by the ITC is disappointing because it will not heal the damage suffered by this American high-tech manufacturing sector from what has been a tidal wave of imports," says Suniva in a statement. "The ITC's remedy simply will not fix the problem the ITC itself identified, and with it, we'll see very shortly the extinction of what remains of this manufacturing sector, and the jobs of American workers, as yet another high-tech manufacturing industry will have been destroyed because of an overt plan by China.
"Suniva calls on President Trump to implement the remedy recommendations as submitted by Suniva and SolarWorld, reject the ITC's weak remedy recommendation, and take the courageous steps necessary to save American manufacturing with a strong remedy that will reinvigorate this sector, and help protect U.S. energy security and economic prosperity."
Co-petitioner SolarWorld Americas Inc., an Oregon-based CSPV manufacturer, also thanks the commission and calls on Trump to side with the co-petitioners.
"We appreciate the hard work that the U.S. International Trade Commission and its staff have invested in this case, and the work they have done in issuing remedy recommendations. We are pleased that a bipartisan majority of the commission has recommended tariffs, tariff-rate quotas and funding for the domestic industry. This is a useful first step," says Juergen Stein, CEO and president of SolarWorld Americas.
"The process will now move forward to the president, and we continue to believe that the remedies SolarWorld has recommended are the right ones for this industry at this time. We must ensure countries cannot undermine the remedies by underpricing their products in the U.S. market."
Stein adds, "We look forward to president Trump establishing remedies that will place this industry back on a path of robust growth and put manufacturing workers back to work in an industry that will be a key to our nation's future."
Abigail Ross Hopper, president and CEO of the SEIA, has also issued a statement on the ITC's split remedy recommendation for the Section 201 trade case.
"The commissioners clearly took a thoughtful approach to their recommendations, and it's worth noting that in no case did a commissioner recommend anything close to what the petitioners asked for," says Hopper. "That being said, proposed tariffs would be intensely harmful to our industry. While we will have to spend more time evaluating the details of each recommendation, we are encouraged by three commissioners' reference to alternative funding mechanisms, including our import license fee proposal.
"We remain committed to working with all parties to find a solution that supports domestic cell and panel manufacturing without cratering demand for American-produced solar energy," she adds. "We look forward to collaborating with the Trump administration to arrive at such a solution and we will continue to work with our broad coalition of supporters to impress upon the administration the need for an approach that will not inflate the cost of electricity for all Americans and harm workers, consumers and the U.S. economy."
The Energy Trade Action Coalition (ETAC), a group of companies, associations and organizations that joined together in July to oppose the trade petition, has also expressed continuing dismay at Tuesday's remedy vote.
"Today's vote takes the solar industry one step closer to an unsustainable price point for its most basic inputs – the cells and modules that go into solar panels," says Paul Nathanson, ETAC spokesperson. "Despite opposition from virtually every corner of the solar industry – utilities, large-scale commercial users, solar manufacturers, installers, contractors and others – the government is poised to impose a 'safeguard' solution that will cripple the industry it's ostensibly designed to help. The hard truth is that the vast majority of the U.S. solar industry doesn't want, or need, any trade remedies."
As mentioned, the ITC will now send its recommendations to Trump by Nov. 13, and the president will have about two months to make a final decision. Trump can either accept, reject or change the ITC proposal. As the ITC explains in a fact sheet, "In determining what action to take, if any, the president is to take into account the commission's report, industry efforts to make a positive adjustment to import competition, factors related to the national economic interest of the United States, and certain other statutory factors."
Although the Trump administration has not commented much on the solar trade case as of press time, a White House spokesperson said in September that the president "will examine the facts and make a determination that reflects the best interests of the United States. The U.S. solar manufacturing sector contributes to our energy security and economic prosperity." In addition, Trump has been a proponent of tariffs and also mentioned Section 201 as a potential remedy for other trade issues in the past.