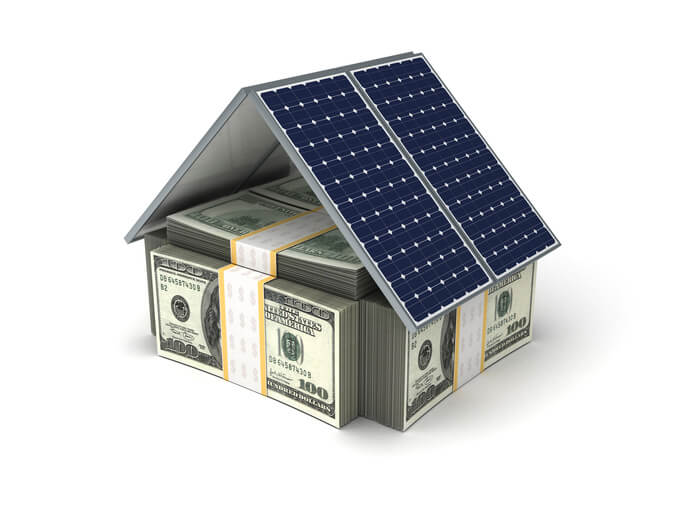 The Connecticut Green Bank recently announced its commercial property assessed clean energy (C-PACE) program has reached the milestone of $100 million in total closed project financing. The solar photovoltaic (PV) and energy efficiency projects, which vary in size and scope, are saving more than $9.29 million annually in energy costs for nearly 170 building owners across multiple sectors.
The Green Bank, which administers the C-PACE program, says it seeks to make green energy more accessible and affordable to commercial and industrial property owners by providing no-money-down, long-term financing for meaningful energy upgrades to their buildings. C-PACE enables building owners to finance qualifying energy efficiency and renewable energy improvements through a voluntary assessment on their property tax bill. As the program grows, more Connecticut businesses can achieve lower energy costs.
The Connecticut Green Bank says reaching $100 million in closed project financing positions the state's program as a national leader. According to market data from industry group PACENation, California is the only state to have closed a larger total sum of project financing for C-PACE projects.
"Connecticut's Green Bank has really been the national leader for C-PACE," says David Gabrielson, the executive director of PACENation, the national non-profit that supports development of PACE programs nationwide. "The way they administer their program has really served as a great example for other program administrators throughout the U.S., and we congratulate the entire Green Bank team on this impressive milestone."
The project that propelled the Green Bank over this milestone will be installed at Farmington Sports Arena (FSA). FSA is a 130,000-square-foot modern indoor sports facility that is home to four indoor and three outdoor artificial turf fields, as well as four natural grass outdoor fields. The project, which will be installed by 64 Solar, consists of two solar PV systems totaling 170 kW.
Since Connecticut's C-PACE program inception in 2011, 166 C-PACE projects have been closed in 69 of the 128 municipalities that have opted in to the program. C-PACE funds have been used in manufacturing facilities, non-profits, houses of worship, retail establishments, office buildings, and other business entities. The projects consist of solar installations, new boilers, energy efficiency lighting measures, HVAC systems, and other energy improvements that help building owners to take control of their energy costs. Connecticut Green Bank says the state's C-PACE program maintains an open market approach, allowing private capital providers to finance projects for building owners, and in 2015, the Green Bank reached an agreement that provided it access to up to $100 million in private funding for C-PACE projects. Today, nearly 70% of the funding in the program consists of private capital.
"The Connecticut Green Bank's C-PACE program reaching the $100 million in closed project financing milestone is significant," says Gov. Dannel P. Malloy, D-Conn. "This achievement shows our state's continued leadership in combating climate change while simultaneously supporting the business and non-profit sectors."
The Connecticut Green Bank says this milestone was achieved through the efforts of many key stakeholders.
"The Connecticut Green Bank is a leader in the green energy movement, but the rapid growth of C-PACE wouldn't be possible without the support of our contractors, capital providers, municipal officials, and other stakeholders who have contributed to the C-PACE movement," explains Mackey Dykes, vice president of commercial, industrial and institutional programs at the Connecticut Green Bank. "There is still significant potential for energy improvements for Connecticut businesses and non-profits, and we look forward to bringing cleaner and cheaper energy to more building owners across the state."