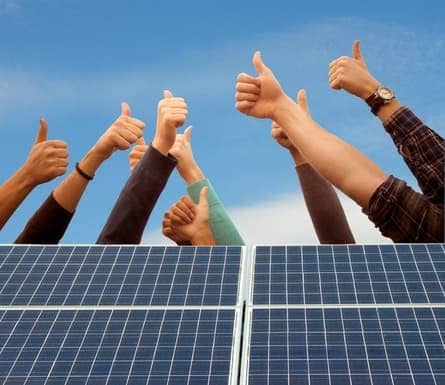 After denying previous proposals, the Connecticut Department of Energy and Environmental Protection (DEEP) has selected three projects to participate in a shared clean energy facilities pilot program, which was designed to make access to renewable power available to more state residents.
In response to a recent request for proposals (RFP), DEEP selected two projects in utility company Eversource Energy territory totaling 3.6 MW and one project in The United Illuminating Company (UI) territory that is 1.6 MW.
According to DEEP, the three selected proposals are for solar facilities that met program requirements to offer power at a price under a cap of 17 cents/kWh and to subscribe low- to moderate-income customers to at least 20% of the output of the generation facility. One project is located on a landfill, another project is located on a vacant industrial site, and the final project is on another vacant parcel that requires no tree clearing.
"These projects will help increase access to clean energy resources for those customers that cannot participate in rooftop solar programs and focuses on outreach to low- to moderate-income customers," says DEEP Commissioner Robert Klee. "The proposal prices for power from these facilities came in under the price cap we established as part of this initiative – and they will be sited on land with limited development opportunities, such as a landfill."
A 2015 law requires DEEP to establish a two-year shared clean energy facilities pilot program and authorized the agency to run a competitive solicitation for projects totaling no more than 6 MW, with 4 MW in Eversource territory and 2 MW in UI territory. After public meetings and accepting public comment, DEEP released its first solicitation in July 2016 and received 19 proposals. This past February, though, DEEP notified bidders that it declined to accept any of these proposals because the prices were markedly higher than the average accepted bid price in a recent Small Scale RFP, subscribers under the proposals did not have significant participation in the shared clean energy facility, several sites had negative environmental impacts, and several proposals would result in a higher proportion of commercial and industrial subscribers over residential subscribers, according to the agency.
After further public meetings and comments, DEEP released a second solicitation in March and received nine proposals in April. The three projects selected include the following:
– CHIP Fund 5 – Riverside Thompson 2.0 MW, Thompson, Conn.
– Clean Energy Collective – Bloomfield Board of Education 1.62 MW, Bloomfield, Conn.
– US Solar Corp. – USS Shelton 1.6 MW, Shelton, Conn.
The selected projects will now go to the Public Utilities Regulatory Authority for regulatory approval, and DEEP's final determination is available here.
Although it appears Connecticut's pilot program may finally lead to the installation of community solar projects in the state, nonprofit and some state legislators recently called for a 200 MW, statewide community solar program. According to a Vote Solar report, such a program could spur thousands of jobs and millions of dollars in local economic benefits.