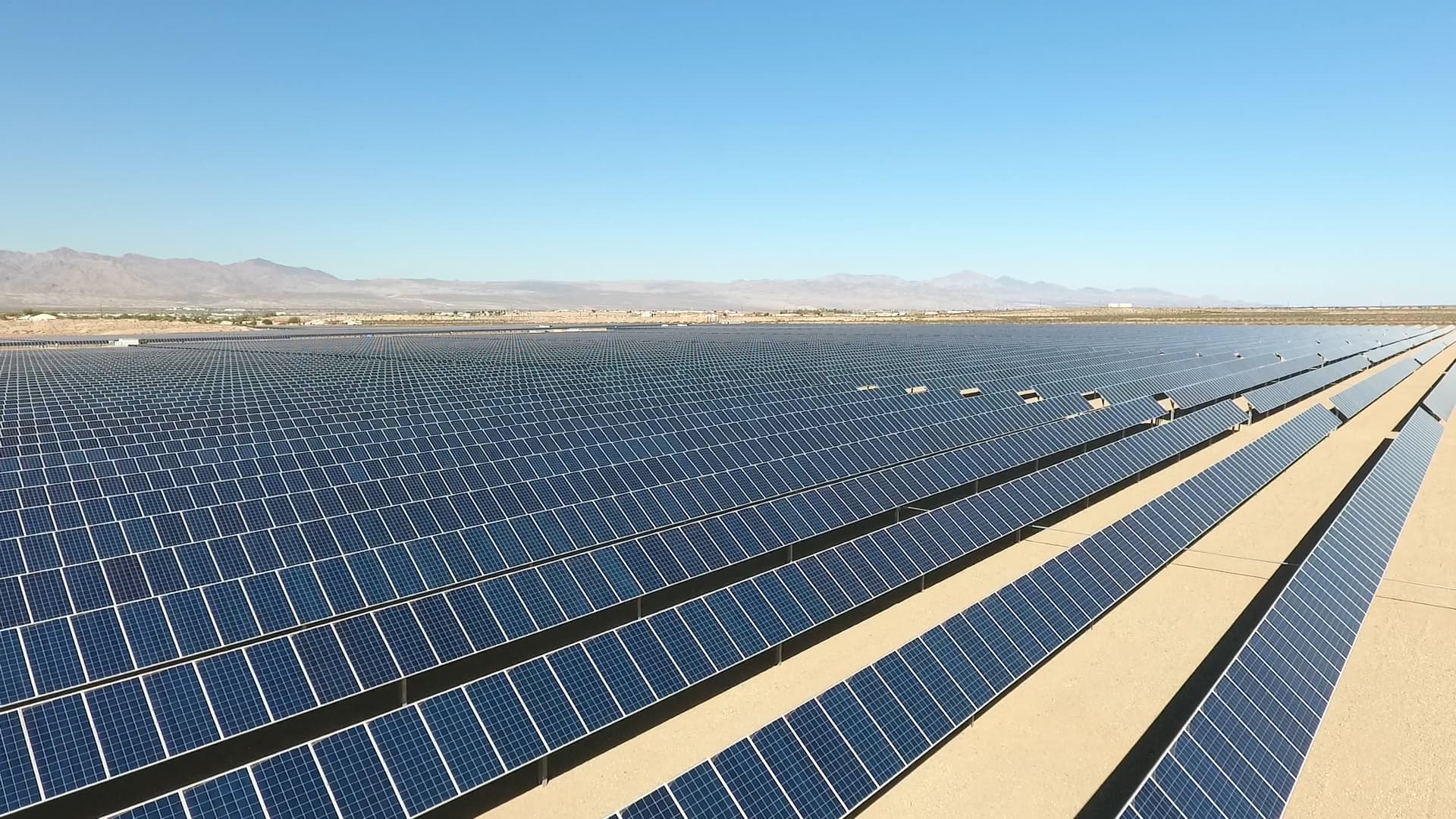 Constellation, a competitive retail energy supplier and subsidiary of Exelon Corp., and Mohave Electric Cooperative have announced the completion of a 13.8 MW solar project in Fort Mohave, Ariz. The ground-mounted installation is located across 84 acres and fitted with a single-axis tracking system.
"This project offers us a cost-effective way to incorporate more renewable power into our purchased power portfolio," explains Tyler Carlson, Mohave Electric's CEO. "Our members want solar – they are for it as long as it's cost effective for the cooperative."
The project required no upfront capital from Mohave Electric. Constellation owns and operates the solar power system, and Mohave Electric will buy the project's output from Constellation through a 30-year power purchase agreement. The terms of the agreement also provide periodic options for Mohave Electric to purchase the project after six years.
Greenstone Renewables, an Arizona-based clean energy project developer serving commercial and government customers, led the pre-construction development efforts for the solar power project.
This project is the second solar generation system completed by Constellation and Mohave Electric. It joins a 5 MW project that went online in 2015 at a nearby site. Together, the systems are expected to generate approximately 38,000 MWh of electricity annually, enough to power nearly 4,000 homes.
"Constellation is pleased to continue to collaborate with Mohave Electric to deliver renewable solar power to their members, while pro-actively managing their purchased power costs long-term," says Brendon Quinlivan, executive director of distributed energy origination for Constellation. "Structuring solar projects as power purchase agreements enables municipal utilities and their consumers to adopt solar energy solutions that may require no upfront capita, and provide long-term fixed power costs that are less than projected market rates."