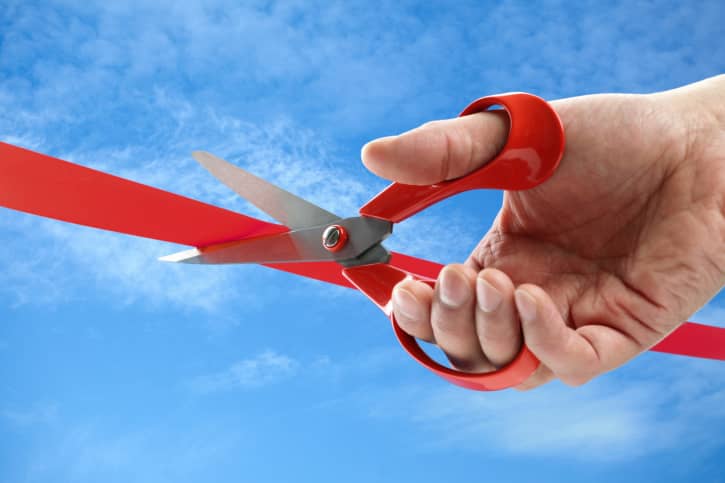 On Friday, Consumers Energy celebrated its first solar power plant, a 17-acre array of 11,000 Michigan-made solar panels at Grand Valley State University that produces electricity for Michigan homes and businesses. The utility first announced commercial operation of the 3 MW community solar project in April.
"We are pleased to energize Michigan with new, renewable sources of energy," said John Russell, president and CEO of Consumers Energy, at Friday's event. "This new Solar Gardens location illustrates our commitment to finding new approaches that will sustain our state for generations to come."
Russell joined Grand Valley State University President Thomas Haas, Michigan Public Service Commissioner Norman Saari and community leaders to celebrate the Solar Gardens facility. Consumers Energy is currently building a second solar project at Western Michigan University, and it is also considering a mid-Michigan location.
The utility says it is exceeding state requirements to provide 10% of its electricity from renewable sources and continues to develop renewable energy sources in Michigan by doing the following:
Operating two wind farms, one near Lake Michigan and one in the Thumb region;
Agreeing to buy energy from a 100 MW wind farm under construction in the Thumb;
Contracting to buy energy generated by wind, landfill gas, anaerobic digestion and hydroelectric generation; and
Planning to develop additional sources of renewable energy to meet 100% of the energy use by a major new West Michigan data center.
"We have been supporting Michigan throughout our nearly 130-year history. Efforts like Solar Gardens ensure that we continue to build a sustainable energy future for Michigan," said Russell.