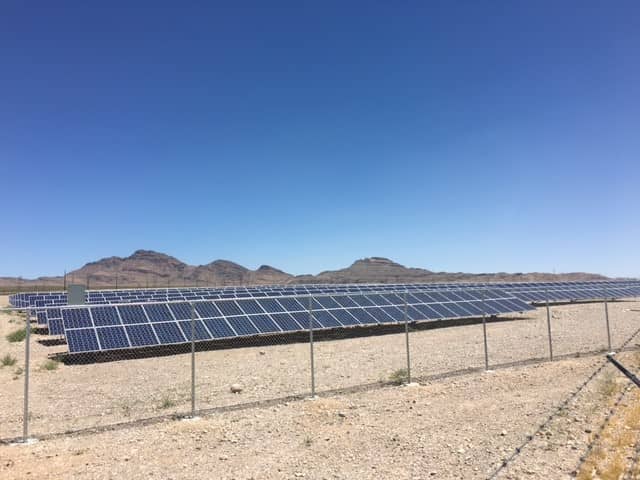 Cox Enterprises, a communications, media and automotive services company, has announced the completion of two solar projects totaling over 1.5 MW at its Cox Communications facility in Las Vegas and its Manheim Nevada facility in North Las Vegas.
Cox Enterprises says it launched its national Cox Conserves program in 2007 and has invested more than $100 million in sustainability and conservation initiatives since that time. The company recently committed to invest $25 million in sustainable companies and technologies by 2020.
Located at the company's Las Vegas data center, the Cox Communications project is a 427 kW ground-mount installation that powers 65% of the building. Manheim Nevada's ground-mount array is 1,096 kW and produces 62% of the facility's energy.
"I'm proud that we are harnessing the sun's power to create clean energy in Nevada," says Michael F. Bolognini, vice president and market leader of Cox Communications of Las Vegas. "We understand the importance of thinking globally and acting locally. This is a great example of how a local project can have an impact on the environment, something we all share."