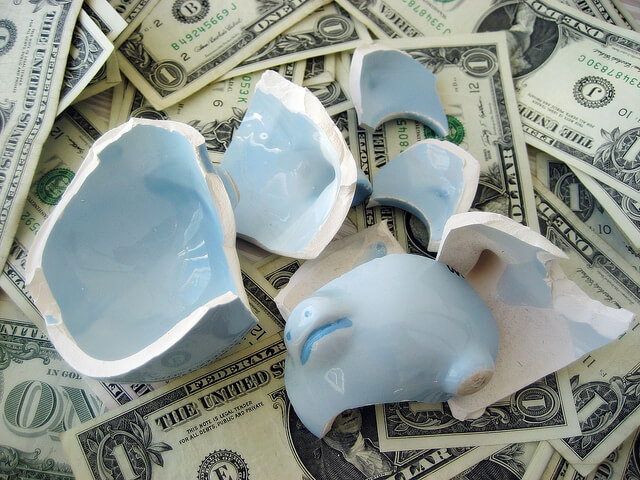 A newly filed lawsuit in Connecticut alleges that lawmakers acted illegally when they raided $155 million in clean energy and energy efficiency fund surcharges to be collected on electric bills and used them to plug a state budget hole.
The suit was filed on Tuesday in the U.S. District Court for the District of Connecticut by a dozen plaintiffs – including clean energy businesses, energy efficiency contractors, and ratepayer organizations – against defendants Connecticut Gov. Dannel Malloy, Treasurer Denise Nappier and Comptroller Kevin Lembo.
According to the complaint, using ratepayer bill surcharges for reasons other than their intended purpose is a breach of the contracts clause of the United States Constitution, and it also functions as an illegal tax on tax-exempt organizations, such as nonprofits that are ratepayers, explains Solar Connecticut (SolarConn) in a press release. The complaint further requests that the court declare the 2017 state budget funding sweep unconstitutional and thus null and void, and issue an injunction forbidding the state from sweeping the funds.
The decision to pursue legal action was launched by the board of directors of SolarConn last October after state lawmakers approved the raid. SolarConn and its energy efficiency contractor allies pushed the lawsuit forward this week after state lawmakers failed to restore the funds during the legislative session that wrapped up on May 9.
Holland & Knight and Feiner Wolfson filed the complaint for Leticia Colon de Mejias; The Connecticut Fund for the Environment Inc.; Fight the Hike; Energy Efficiencies Solutions LLC; Best Home Performance of CT LLC; Connecticut Citizen Action Group; New England Smart Energy Group LLC; CT Weatherproof Insulation LLC; Steven C. Osuch; Jonathan Casiano; and Bright Solutions LLC.
According to SolarConn, the raid is slated to cost the Connecticut Green Bank $28 million in funds received from the combined public benefits charge on electric bills of United Illuminating and Eversource, the state's utilities. SolarConn explains that the Green Bank applies much of its funding to its work with private-sector investors to create long-term financing to accelerate the growth of solar in Connecticut.
The 2017 raid is also slated to sweep $127 million collected over two years from the conservation and load management charge on electric bills; this charge supports energy efficiency programs, says SolarConn.
"If this raid is not stopped, lawmakers will have confiscated nearly $400 million from people who've paid a United Illuminating or Eversource electric bill over the past 10-plus years," says Mike Trahan, executive director of SolarConn, in a statement. "That money was supposed to be returned back to ratepayers in the form of low-cost clean energy and energy efficiency products and services."
In response to the lawsuit, Malloy has released the following statement, which reiterates his opposition to the sweeps and points the finger at state lawmakers:
"This should come as a surprise to no one. I have long maintained that these shortsighted sweeps would increase energy costs for consumers and businesses and cause untold harm to our green energy economy. While the administration in Washington attacks environmental protections and investments in clean energy, we should be cementing our role as a national leader in our efforts to combat climate change and protect our communities. The energy sweeps pushed by legislative Republicans represented a massive step backwards, and I continue to strongly oppose them."
The statement notes that Malloy strongly opposed the sweeps in his October 2017 bill-signing and, at the time, called on the legislature to "find recurring cuts in state expenditures to replace these short-sighted, one-time revenues."
Attorney Stephen J. Humes, a partner at Holland & Knight in New York City and one of the lawyers leading the litigation, says a statement, "Conventional wisdom is that the General Assembly can change priorities and re-allocate tax revenue with the stroke of the legislative pen. But this time is different, and lawmakers went too far. We all should be worried when the state uses its extraordinary powers and literally takes and diverts funds held in private bank accounts of utilities to subsidize the General Fund coffers."
"Last year, the State of Connecticut decided to take $155 million in funds paid by residents on their electric bills for specific energy efficiency and clean energy services for ratepayers and used it to plug an unrelated budget hole," notes Roger Reynolds, chief legal director at Connecticut Fund for the Environment. "We believe the state's action is illegal and unconstitutional and are demanding these funds be protected and used for their intended contractual purpose: energy efficiency and clean energy projects that reduce home energy bills, generate economic activity and reduce air pollution."
(Photo source: http://401kcalculator.org)