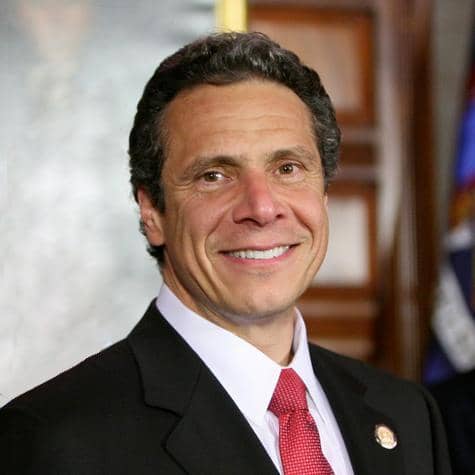 Gov. Andrew M. Cuomo, D-N.Y., has announced the closing of four new NY Green Bank transactions, which are expected to generate up to $220 million in clean energy projects, including more than 6,200 residential rooftop solar installations across the state. NY Green Bank investments will also result in up to eight large, ground-mounted solar installations for commercial and industrial users, as well as 400 residential energy efficiency projects.
"New York is a national leader in combating climate change and investing in clean energy technology to grow the state's economy," says Cuomo. "These projects will not only help to reduce greenhouse-gas emissions and protect the environment, but ensure the state continues to reach its ambitious goal of 50 percent renewable energy by 2030."
Since 2014, NY Green Bank, a $1 billion division of the New York State Energy Research and Development Authority (NYSERDA), has made demonstrable progress, jump-starting economic development and job creation and raising additional private capital that is being invested in New York State.
According to NYSERDA, the new NY Green Bank transactions include the following:
NY Green Bank is participating in a consortium of capital providers led by Investec, an international specialist bank and asset manager, that is providing $340 million to residential solar company Sunrun. It is expected that NY Green Bank's involvement in the transaction will result in up to $140 million used to develop solar projects in the state.
NY Green Bank is participating in a transaction with DZ Bank of Germany to provide financing of up to $200 million for Solar Mosaic, a national specialty finance company headquartered in Oakland, Calif., that offers a no-money-down solar financing option for homeowners. Guggenheim Securities LLC, the investment banking and capital markets business of Guggenheim Partners, acted as sole arranger of the credit facility, which is a financial product similar to a line of credit that will be used to fund a portfolio of solar loans. This transaction is expected to result in up to $40 million in new residential rooftop solar projects in New York State.
NY Green Bank and BQ Energy have established a standardized approach to construction and post-construction project finance that NYSERDA says will broaden the availability of solar to businesses that have had limited access to financing due to lack of scale and/or public credit ratings. Headquartered in Poughkeepsie, N.Y., BQ Energy specializes in solar development on landfills, which are often unsuitable for other development. The first project under this agreement will be located at the landfill in Patterson, N.Y. The project is the first of a portfolio of projects totaling up to $30 million, each of which will benefit from the standardized documentation and credit underwriting approach, according to NYSERDA.
NY Green Bank is participating in a transaction with Sealed Inc., a New York City-based energy software company, to provide financing for energy upgrades totaling $7.5 million for up to 400 homeowners in the state. This will also grow Sealed's footprint, adding jobs while strengthening and expanding its New York-based contractor network.
"The transactions announced today will make energy cleaner and less expensive for New York homeowners and businesses," comments NY Green Bank President Alfred Griffin.