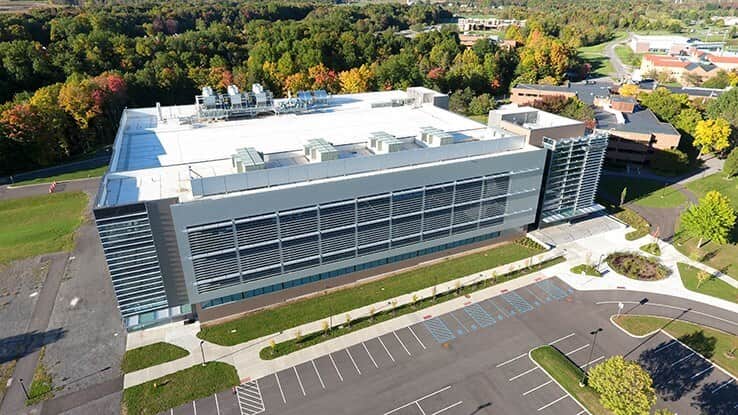 Danfoss Silicon Power (DSP), a unit of the Denmark-based Danfoss Group, has announced it is establishing U.S. production of silicon-carbide (SiC) power modules in Utica, N.Y., and entering into a collaboration with industrial giant General Electric (GE). The SiC power modules will be used for various applications, including solar inverters, data centers and hybrid cars.
Danfoss says the new Utica facility and transatlantic collaboration between Danfoss and GE will be part of the New York Power Electronics Manufacturing Consortium (NY-PEMC), a public-private partnership established by the state for the creation of high-tech jobs. Danfoss says GE will provide SiC chips for the modules, as well as be a customer.
According to an announcement from Gov. Andrew M. Cuomo, D-N.Y., the state will invest $100 million to complete portions of the Utica facility, including construction, tools and equipment, and Danfoss will lease both the tools and the facility, which includes two clean rooms, labs, offices and logistics space, from the state. The project is expected to create at least 300 new jobs, and Danfoss is slated to be operational and serving its customers, including GE, by early 2018.
"With Danfoss' commitment to establishing state-of-the-art manufacturing operations in Utica, we are cementing New York's role as a leader in semiconductor research and development while creating hundreds of good-paying jobs in the region," says Cuomo in a press release. "This expansion is proof positive that we are attracting 21st-century companies from across the globe to Utica and leveraging next generation-technology to foster the continued growth and success of Mohawk Valley communities for years to come."
Claus A. Petersen, general manager and vice president of DSP, says, "Danfoss Silicon Power is gaining a unique position as the only independent SiC module manufacturer in the U.S., and GE has been a customer from day one. Similarly, it has opened the door to the U.S. market, where demand for the power modules manufactured by Danfoss Silicon Power is expected to grow explosively."
DPS has ongoing business commitments to GE to supply SiC-based power modules, currently manufactured by the company in Germany, for which this facility will provide additional capacity and a domestic U.S. source. According to the Cuomo announcement, SiC-based power electronic devices have advantages over silicon, including the capacity to handle higher frequencies and temperatures, which decreases the size and cost for companion filtering and cooling systems. Additionally, the devices can be half the size of similar silicon devices, providing increased power density and reliability.
"We're thrilled to see Danfoss joining the power electronics packaging facility at QUAD-C," says GE's Danielle Merfeld. "They will be a key partner in advancing and commercializing the next generation of power devices with silicon-carbide technology to usher in the next revolution in power. Together, we will work with the state to attract even more partners to accelerate new developments that solidify Utica and Upstate New York's place in leading this transformational change across the energy sector."