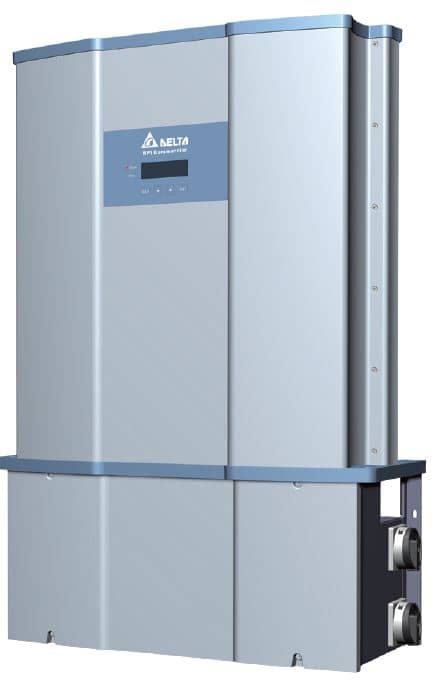 Delta, a provider of power and thermal management solutions, has introduced its M80U, an 80 kW wall-mounted solar photovoltaic string inverter designed for commercial and utility applications.
According to the company, the M80U is a grid-tied, three-phase and transformerless inverter that converts direct current (DC) output from a PV system into a utility frequency alternating current (AC) with a peak efficiency of 98.8%. As a two-stage inverter, the M80U has an input operation range spanning from 200 VDC to 1,000 VDC.
"We're extremely excited to welcome the M80U product to Delta's line of solar inverter products for the North America market," says M.S. Huang, president of Delta Americas. "Solar energy is one of the greatest resources available in our quest for a more sustainable future."
Delta says the M80U's exterior was developed for versatility, and the inverter employs a separable structure that meets NEMA 4X Enclosure Standards to protect personnel and prevent degradation or damage from adverse environmental conditions. In order to maximize space, the inverter can be mounted on the foothold of the PV panels without the use of a house or container.
The device's all-in-one design integrates 16 strings with fuses protection, as well as arc fault detection circuits. It includes built-in DC switches and AC and DC surge protection devices. To provide increased flexibility during PV array configuration and maximize yield, the M80U is equipped with two maximum power point trackers. As a result, the inverter is able to ensure optimal performance  in challenging environments, such as those with uneven grounds, the company says.