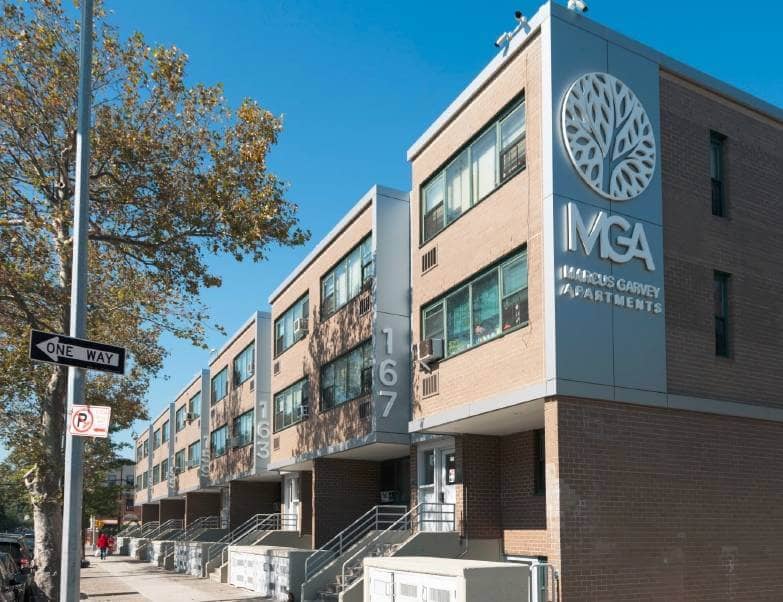 Demand Energy, a wholly owned subsidiary of Enel Green Power North America, has started construction on the company's microgrid at Marcus Garvey Village, a mixed-income apartment complex in New York City owned by L+M Development Partners.
According to Demand Energy, the project achieves several significant milestones for New York City's power grid, including the first lithium-ion batteries approved for use in a behind-the-meter multi-family building application; the first renewable-energy-plus-storage microgrid in an affordable housing development; and the first microgrid deployed under Con Edison's Brooklyn-Queens Demand Management Program
"We're proud to be designing and building the city's first lithium-ion battery-based microgrid," comments Gregg Patterson, president and CEO of Demand Energy. "We've worked closely with the fire department and department of Buildings in New York City to earn their approvals and achieve this milestone in storage deployment."
The Marcus Garvey microgrid will consist of a 400 kW solar PV system and 400 kW fuel cell, supported by 300 kW/1.2 MWh lithium-ion batteries and controlled by Demand Energy's Distributed Energy Network Operating System (DEN.OS), which the company says optimizes how these resources interact and perform. The system will reduce the property's power consumption by managing the generation and storage of renewable energy to save money through demand charge reduction. It will also provide resiliency during an outage, lower operational cost, deliver essential load relief for Con Edison, and help reduce greenhouse-gas emissions, according to Demand Energy.
A key technical aspect of the project is the ability of DEN.OS to ensure that the housing development self-consumes any energy it generates, without exporting to the grid. That capability directly aligns with Con Edison's Brooklyn-Queens Demand Management requirements, which facilitated the interconnection and permitting process.
New York City has long been a strong proponent of affordable housing like the 625-unit Marcus Garvey Village. More recently, the city has advocated for increased use of renewable energy and improved energy consumption and efficiency. Demand Energy says this project combines both initiatives, with the added benefits of energy security and resiliency in the event of a power outage, as well as revenue streams from providing useful grid services.