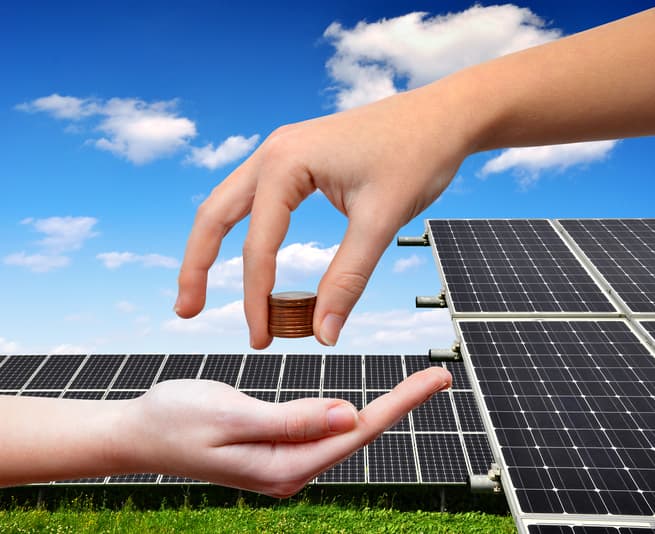 D. E. Shaw Renewable Investments LLC (DESRI), in partnership with Bright Plain Renewable Energy, has announced the acquisition of the Fusion Solar Center project from Coronal Energy, powered by Panasonic. Located in Sprague, Conn., the 20 MW solar project is expected to reach commercial operation in the fourth quarter of this year.
"We are very excited to expand our energy portfolio into Connecticut," says Bryan Martin, CEO of DESRI. "We acquired the Fusion Solar project with the goal of providing clean and cost-efficient green energy to Connecticut's residents and businesses while creating local jobs as we begin construction."
The Fusion Solar Center has 20-year power purchase agreements with two Connecticut utilities, Eversource Energy and The United Illuminating Company. The facility is expected to generate roughly 40 million kWh of power each year – enough clean energy to power approximately 3,000 homes.
Financing for the acquisition and construction of the project was provided by CIT, alongside a commitment for tax equity financing from U.S. Bancorp Community Development Corp. (USBCDC).
"Fusion Solar is a welcome addition to our renewable energy portfolio and will further help the U.S. reduce carbon emissions. We appreciate having such a strong partner in DESRI to help make this project happen," says Dan Siegel, vice president of USBCDC.
DEPCOM Power Inc. will serve as the engineering, procurement and construction contractor. In addition, the company will provide ongoing operations and maintenance services to the facility once it goes online.
Coronal Energy was advised by the principals of EOS Capital Advisors LLC.