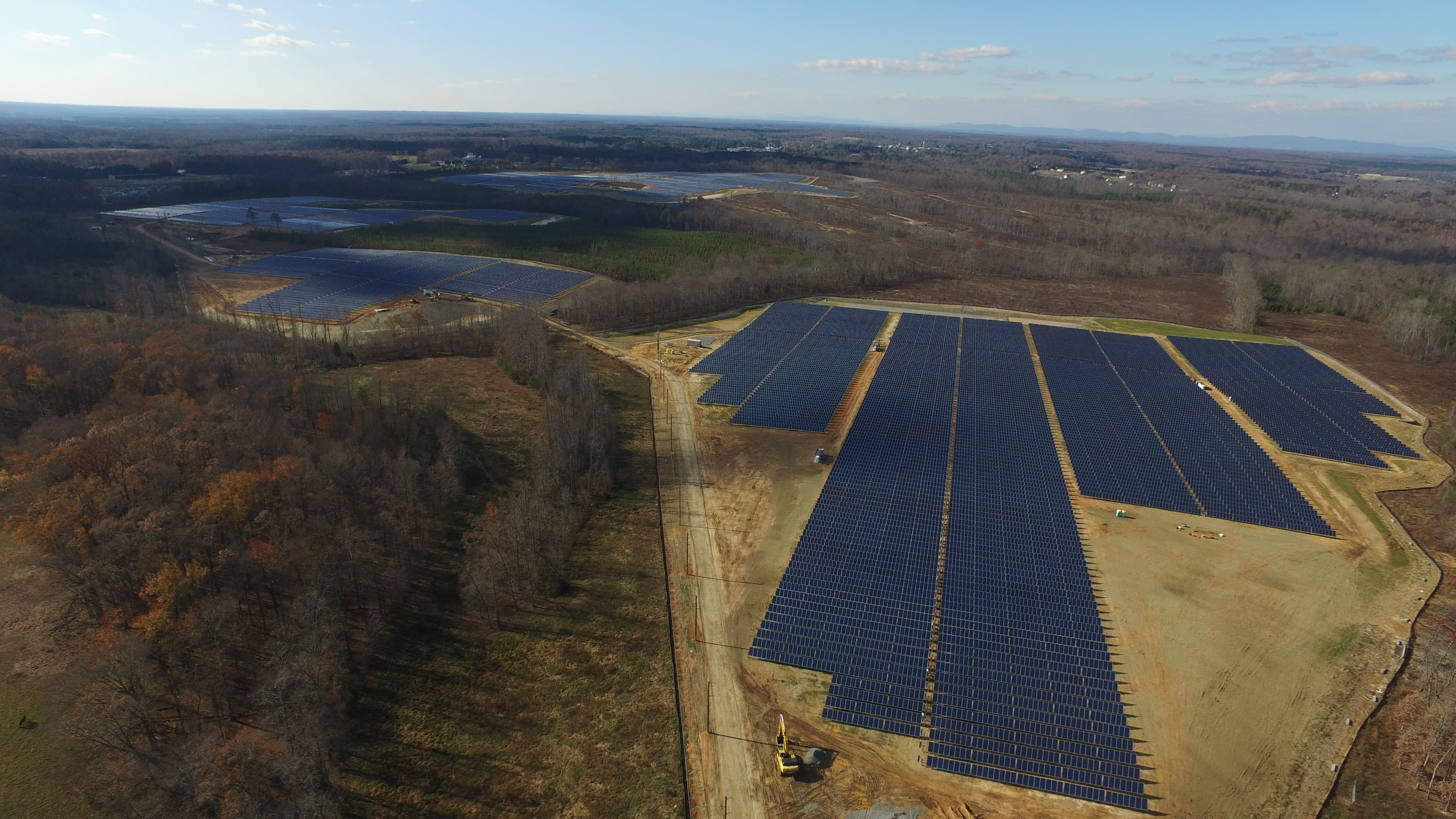 Dominion Virginia Power has announced the completion of three large-scale solar facilities in three Virginia counties: Isle of Wight, Louisa and Powhatan. At peak output, these projects will produce a total of 56 MW of solar generation – enough to power more than 14,000 homes.
"The successful completion of these solar projects is a result of the proficient collaboration between Dominion, the counties and the skilled crafts personnel that worked diligently and safely to get the job done," comments Mark D. Mitchell, the utility's vice president of generation construction. "We remain focused on meeting the energy needs of customers, and adding to our solar generation fleet continues to play an essential role in that effort."
According to Dominion, work on the 19 MW Isle of Wight, 20 MW Louisa and 17 MW Powhatan projects created more than 550 jobs during construction. Most of the construction workers were hired locally within all three counties.
Dominion acquired the solar development in Isle of Wight from Coronal Development Services and the development in Powhatan from Virginia Solar LLC. The facility in Louisa was developed by Dominion. Amec Foster Wheeler, Dominion's construction contractor, managed the facilities through the engineering and environmental permitting process in the first half of 2016, and the projects became operational in December.
Dominion says it now has announced 391 MW of large-scale solar facilities under development or already in operation in 12 Virginia localities. This amounts to enough electricity at peak capacity to power more than 95,000 homes.
Photo of the 20 MW Louisa solar project courtesy of Dominion