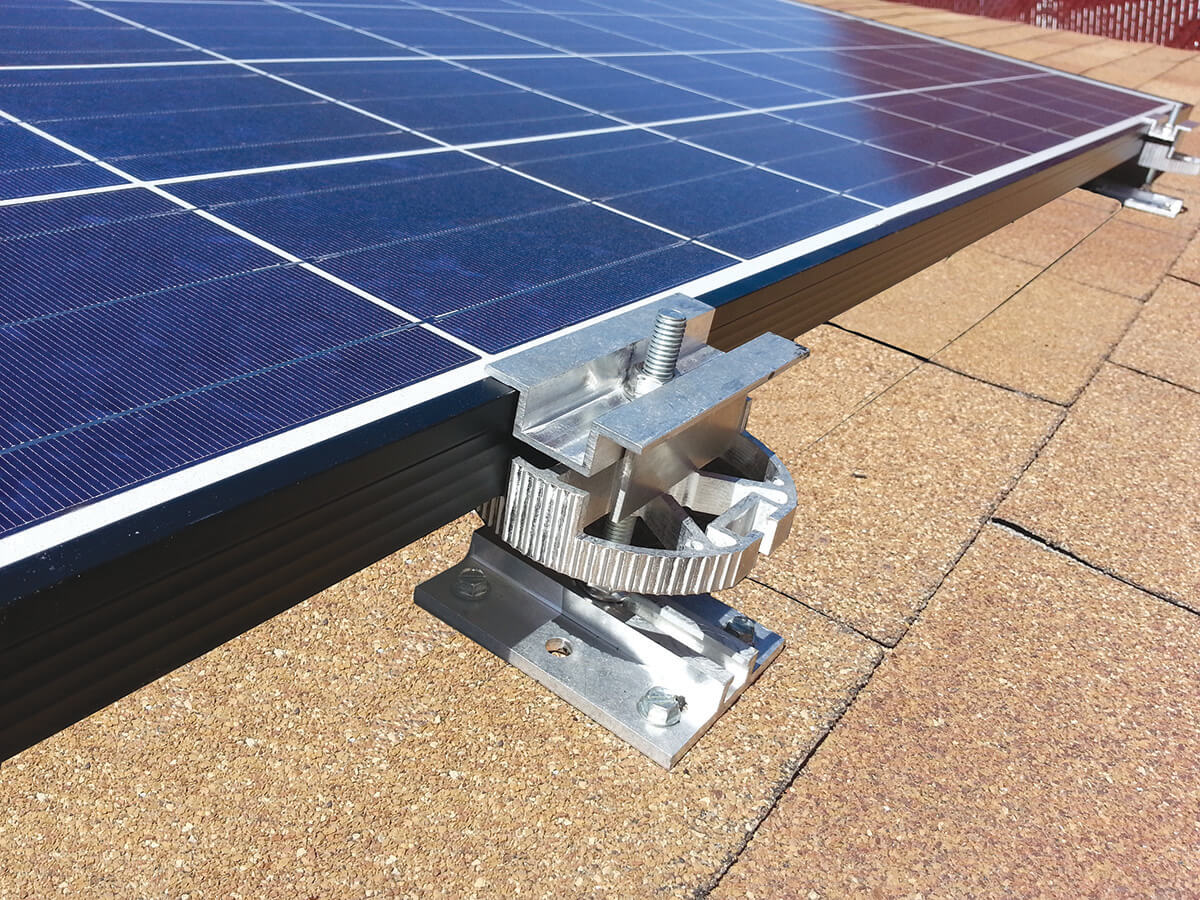 DPW Solar, a brand of Preformed Line Products, has announced its new POWER DISK rail-less rooftop solar mounting system.
According to the manufacturer, maneuvering mounting rails can be a demanding part of installing rooftop PV modules, but now installers can avoid that with the POWER DISK system. DPW Solar says the new roof attachment can go anywhere on residential rooftops and does not need to be secured to rafters.
"Layout takes a fraction of the time and requires fewer components and tools than traditional rail-less systems," says John Markiewicz, general manager of DPW Solar. "The layout process is simple. You can place solar modules at precisely your preferred locations."
The company says the pre-assembled solution allows workers to install solar modules in four steps: snap chalk lines, mount POWER DISK bases anywhere on the roof deck, set the modules in place, and spin the disks to vertically adjust the height to roof undulations.
DPW Solar adds that POWER DISK fits most framed 60- and 72-cell modules and is UL 2703 code compliant and available in black.